Assistant/Associate Professor - Information Systems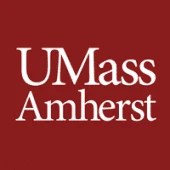 University of Massachusetts Amherst
Amherst, MA, USA
Posted on Saturday, August 5, 2023
About UMass Amherst
UMass Amherst, the Commonwealth's flagship campus, is a nationally ranked public research university offering a full range of undergraduate, graduate and professional degrees. The University sits on nearly 1,450-acres in the scenic Pioneer Valley of Western Massachusetts, and offers a rich cultural environment in a bucolic setting close to major urban centers. In addition, the University is part of the Five Colleges (including Amherst College, Hampshire College, Mount Holyoke College, and Smith College), which adds to the intellectual energy of the region.
The Operations & Information Management (OIM) Department of the Isenberg School of Management at the University of Massachusetts Amherst invites applications for two tenure track positions to start in September 2024. The first position is at the Assistant Professor level and the second at the level of Associate or Assistant Professor. Appropriate levels of experience are invited to apply.
Candidates are expected to hold a Ph.D. in Information Systems or a closely related field from an AACSB accredited program. The ideal candidate for this position will have an active program of research with a demonstrated ability for high quality scholarly publications in journals such as MIS Quarterly, Information Systems Research, Journal of Management Information Systems (JMIS), and Journal of the Association for Information Systems (JAIS). Preference will be given to candidates who conduct Information Systems (IS) research in areas at the intersection of (1) design, implementation, and use of information systems, and (2) business and societal domains of their application, to produce research that can make a difference to theory, practice and/or policy. We are looking for colleagues who will work with a highly active and dynamic group of faculty, and will bring an engaged approach to research vis-à-vis societal and organizational problems.
Current faculty members' interests include topics, such as, but not limited to: information systems such as AI/Algorithms, ranking algorithms, online communities, and social media; domains of application such as cognitive and emotional aspects of IS, online communities and algorithmic work; and methods such as experiments, secondary data analysis, surveys and qualitative data analysis.
Teaching responsibilities will depend on the needs of the department, focused typically on business intelligence, analytics, enterprise systems, and artificial intelligence. Candidates must have expertise or evident potential in providing quality teaching at both undergraduate and graduate levels. Potential or demonstrated ability to teach in both face-to-face and distance education formats to masters-level students with work experience is highly desirable. Potential or demonstrated ability to teach doctoral seminars and mentor doctoral students is also highly desirable.
Additional Information
The Department has a thriving undergraduate program in Operations & Information Management (with career opportunities in Information Systems and Supply Chain Management); contributes to a highly reputed MBA program, a strong Masters' Degree Program in Business & Analytics (MSB&A), and coordinates two Ph.D. tracks, namely Information Systems and Operations Management, for the doctoral program in Business Administration. Department faculty are committed to conducting research that furthers state-of-the-art knowledge in their respective areas of expertise. Their research has appeared in top-ranked journals such as MIS Quarterly, Information Systems Research, Journal of Management Information Systems, Journal of the Association for Information Systems, Management Science, and Production and Operations Management. For more information about the department and faculty research, please visit:
https://www.isenberg.umass.edu/programs/depts/oim.
The Isenberg School of Management is AACSB accredited, with nationally recognized undergraduate and MBA programs ranked in the top 50 and top 25 respectively; a growing master's degree program in business and analytics (MSB&A); a strong research culture with Ph.D. specializations offered in each of our major disciplines. The University of Massachusetts Amherst is a land-grant university, the flagship campus of the University of Massachusetts system, and the largest public university in New England. The University offers bachelor's degrees, master's degrees, and doctoral degrees in 88 undergraduate and 72 graduate areas of study, through eight schools and college. In a 2009 article for MSN.com, Amherst was ranked first as Best College Town in the United States. In 2012, U.S. News and World Report ranked Amherst among the Top 10 Great College Towns in America.
Application Instructions
Along with the application, please submit a letter of interest, curriculum vitae, a research statement, a teaching statement, contact information for at least three (3) references, and a statement of contribution to diversity, equity and inclusion.
While the applications can be reviewed until the position is filled, applicants should apply by the priority deadline of September 30, 2023 to ensure consideration.
Department representatives will be at the AMCIS 2023 Conference in Panama City, Panama for informal meetings with potential candidates. Interested applicants may contact Dr. Zach Sheffler (zsheffler@isenberg.umass.edu) and Dr. Monideepa Tarafdar (mtarafdar@isenberg.umass.edu).
The University is committed to active recruitment of a diverse faculty and student body. The University of Massachusetts Amherst is an Affirmative Action/Equal Opportunity Employer of women, minorities, protected veterans, and individuals with disabilities and encourages applications from these and other protected group members. Because broad diversity is essential to an inclusive climate and critical to the University's goals of achieving excellence in all areas, we will holistically assess the many qualifications of each applicant and favorably consider an individual's record working with students and colleagues with broadly diverse perspectives, experiences, and backgrounds in educational, research or other work activities. We will also favorably consider experience overcoming or helping others overcome barriers to an academic career and degree.