Senior Project Manager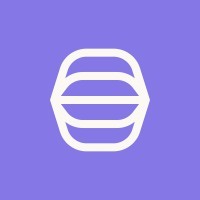 Tines
Job Functions:
Other Engineering, Customer Service, Operations
Locations:
Boston, MA, USA
Founded in 2018 in Dublin by experienced security engineers, Tines makes enterprise automation simple. Security and operations teams are too often stuck doing manual, repetitive tasks, and we want to change that. Tines is an automation platform designed to allow anyone to automate any manual task, regardless of complexity. No apps, plugins, or custom code required. With 1,000+ template options for common security actions, Tines is power and simplicity through direct integration with your existing tools.
Now a well-funded, early-stage start-up, Tines is backed by some of the world's most respected investors and trusted by the world's leading security teams to streamline security automation work. We're scaling quickly and building our team for the journey. We guarantee lots of challenges, growth and learning as well as the opportunity to be part of a world class team.
We are looking for a Sr. Project Manager with 3+ years' project management experience to facilitate Engineering projects, meet deadlines outlined on our Customer Success roadmap, manage a backlog, communicate with Customer Success Engineers, and work with internal and external stakeholders to receive feedback. The ideal candidate will have experience managing multiple projects concurrently.  A strong understanding of Agile, Scrum, and product management practices along with their respective ceremonies is a must. Additionally, this person will develop, train and guide other Project Managers with their experience in Agile and Scrum project environments.  Lastly, this role will be asked to contribute to projects and initiatives outside of the Customer Success team as needed.
This is a key role reporting to our Co-founder & COO and can be based out of either our Boston, MA office or remotely from anywhere in North America from the Eastern time zone.
What you will be doing:
Owner in multiple functional areas, working as a member of the Customer Success leadership creating roadmaps and long-term strategies
Prioritize features and capabilities with stakeholders, internal and external, based on business need
Communicate project risks, progress, launches and retrospectives across all teams
Own 1-2 projects concurrently, working with Customer Success Team Leads to ensure roadmap priorities are met

Balance new features and improvements to existing capabilities
Work with internal, cross-functional teams to manage projects that have conflicting needs and priorities
Measure development velocity, tech debt and estimation statistics to enable better business decisions

Diplomatically disagree and align when dealing with different stakeholders
Consult across the organization related to project management
Establish and document project management practices
Train new hires within the organization on Customer Success's Scrum & Kanban practices and Jira workflows
Required Qualifications:
Bachelor's degree
3+ years' Project Management Experience
Effective Leadership
Stakeholder Management
Strategic Planning/Organization
Problem Solving/Analysis
Consulting Skills
Business Acumen
Strong Facilitation
Risk Management
Development Methodologies/Frameworks (Scrum, Agile, Waterfall, Kanban)
Strong and effective written, verbal, and interpersonal communication skills
Proven ability to work well with others in challenging circumstances
Preferred Qualifications:
CSM & PMI-ACP Certifications
Advanced Jira Skills
3 to 5 years' experience practicing Agile methodologies (Scrum, Kanban, etc)
5+ years' experience working with development/engineering teams
Scripting and/or Automation Abilities
Tines provides equal employment opportunities to all employees and applicants for employment without regard to sex, race, colour, ethnic or social origin, genetic features, language, religion or belief, political or any other opinion, membership of a national minority, property, birth, disability, age or sexual orientation.