Information System Security Manager (ISSM)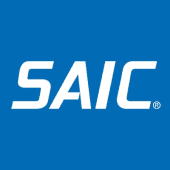 SAIC
Operations
Virginia, USA · Remote
Posted on Saturday, November 18, 2023
Job Description
Description
SAIC is seeking a Information Systems Security Manager (ISSM) to support the Advanced Battle Management System (ABMS) Deployed Digital Infrastructure (DDI) providing the United States Air Force with a networked and resilient capability. This next generation system shall employ the latest advancements across the technology spectrum to include AI/ML and distributed architectures. The ideal candidate will have extensive experience in large, complex system of systems design, development, and integration projects.
The position requires an individual with strong technical project management skills. The successful candidate will have excellent communication, team skills and DoD Program Management experience. They will be expected to continually balance and adjust work priorities to meet short deadlines.
Key responsibilities:
Designs, tests, and implements secure operating systems, networks, security monitoring, tuning and management of IT security systems and applications, incident response, digital forensics, loss prevention, and eDiscovery actions.

Conducts risk and vulnerability assessment at the network, system and application level.

Conducts threat modeling exercises.

Develops and implements security controls and formulates operational risk mitigations along with assisting in security awareness programs. Involved in a wide range of security issues including architectures, firewalls, electronic data traffic, and network access.

Researches, evaluates and recommends new security tools, techniques, and technologies and introduces them to the enterprise in alignment with IT security strategy.

Utilizes COTS/GOTS and custom tools and processes/procedures in order to scan, identify, contain, mitigate and remediate vulnerabilities, and intrusions.

Assists in the implementation of the required government policy (i.e., NISPOM, DCID 6/3), and makes recommendations on process tailoring. Performs analyses to validate established security requirements and to recommend additional security requirements and safeguards.

Supports the formal Security Test and Evaluation (ST&E) required by each government accrediting authority through pretest preparations, participation in the tests, analysis of the results, and preparation of required reports.

Will work as part of a diverse Cyber Accreditation Team

Periodically conducts a review of each system's audits and monitors corrective actions until all actions are closed.

May support cyber metrics development, maintenance and reporting.

May provide briefings to senior staff
Qualifications
Bachelors degree with 9 years or a Masters with 7 years relevant security experience.

Experience in the execution of the Assessment & Authorization processes, as defined within the Risk Managed Framework (

RMF

), and JSIG

Experience in Impact Level Mapping translation to control sets and implementation of those controls into the engineering process.

Experience interpreting, implementing, and assessing DISA STIGs.

Experience providing technical security consultation for complex classified networked environments across organizations in collaboration with internal/external Customers.

Experience working with and/or supporting computer technologies (such as: cloud-based systems, databases, operating systems, computer network hardware, software programs, hardware troubleshooting or electronics)

Familiarity with implementation of Government directives and policies derived from NIST, CNSSI,

DoD

, or other Government Regulatory compliance standards within our professional industry.

Familiarity with the execution and management of cyber incident response; preservation, containment, and eradication

Familiarity with Agile and Scrum tools and processes

Experience working RMF in support of the Department of the Air Force

Experience with ACAS, Nessus, eMASS and cloud-based security
Target salary range: $125,001 - $150,000. The estimate displayed represents the typical salary range for this position based on experience and other factors.
Covid Policy: SAIC does not require COVID-19 vaccinations or boosters. Customer site vaccination requirements must be followed when work is performed at a customer site.
Overview
SAIC® is a premier Fortune 500® technology integrator driving our nation's technology transformation. Our robust portfolio of offerings across the defense, space, civilian, and intelligence markets includes secure high-end solutions in engineering, digital, artificial intelligence and mission solutions. Using our expertise and understanding of existing and emerging technologies, we integrate the best components from our own portfolio and our partner ecosystem to deliver innovative, effective and efficient solutions that are critical to achieving our customers' missions.

We are approximately 24,000 strong; driven by mission, united by purpose, and inspired by opportunities. SAIC is an Equal Opportunity Employer, fostering a culture of diversity, equity, and inclusion, which is core to our values and important to attract and retain exceptional talent. Headquartered in Reston, Virginia, SAIC has annual revenues of approximately $6.9 billion. For more information, visit saic.com. For ongoing news, please visit our newsroom.