Systems Engineer Chief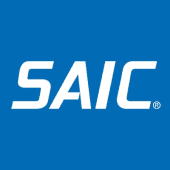 SAIC
Software Engineering
Virginia, USA · Remote
Posted on Tuesday, November 14, 2023
Job Description
Description
Make a difference for national security by leading a team of dedicated professionals in supporting the Space Development Agency (SDA) in developing and deploying the Battle Management Command, Control, and Communications (BMC3) software development and hosting environment for the National Defense Space Architecture (NDSA). These systems establish software development capabilities to securely and rapidly field mission applications developed by BMC3 ecosystem participants in support of Joint All Domain Command and Control (JADC2) objectives.
SAIC has an immediate need for a Chief Engineer with software (SW) & hardware (HW) development, integration and maintenance experience for space systems. We are looking for innovative and motivated individuals to lead the development and implementation of the BMC3 Application Factory; development and sustainment of the Secure Interoperable-middleware Layer (SIL); integration, testing, and operational support for BMC3 applications; and serving as the technical BMC3 ecosystem lead. Candidates must have experience with planning and executing developmental programs with demonstrated ability to manage programs to meet customer milestones.
Primary responsibilities include:
· Build and lead a team to design, develop, deliver, operate and sustain software and hardware to meet phased customer delivery schedules.
· Lead the planning, development, delivery and operation of the BMC3 Application Factory across all technical discipline—hardware, software, test/integration, sustainment.
· Lead technical planning, development, delivery of a SIL that implements an open application programming interface (API) and provides a secure operating environment for efficient development and hosting of BMC3 applications.
· Develop and implement a Development, Security, Operations (DevSecOps) environment capable of providing a secure pipeline for application developers.
· Support Program Manager with focus on technical excellence to create program plans, schedules and agile roadmap describing the value-driven delivery schedule/development cadence that delivers new or enhanced capability.
· Lead the team through formal reviews with the customer and stakeholders to ensure system requirements and designs are mature and that program planning and execution are on track.
· Ensure high quality and timely production and delivery of all required technical plans, documents, and contract deliverables.
· Lead team in the delivery of required hardware and software solutions meeting mission and user requirements on time and within budget.
· Provide technical leadership in collaboration with prime contractors, team contractors, government civilians, and members of the SDA.
Qualifications
Required Experience, Skills and Attributes:
· Bachelor's Degree and eighteen plus (18+) years; Master's Degree and sixteen plus (16+) years; Or a PhD or JD and fifteen plus (15+) years of experience working with a combination of software development, cloud computing and systems engineering.
· Strong leadership, team-building and written/verbal communication skills
· Experience working in an Agile team/framework
· Familiarity with cloud-based systems, operating systems, databases, networking.
· Experience in defining, developing, implementing Software Assurance solutions for Space Force, or Department of Defense systems and networks.
· Experience working across space and ground segment organizations to coordinate and identify system requirements that ensure end-to-end mission performance requirements are met.
Desired Qualifications:
· Active Top Secret clearance with SCI eligibility
· INCOSE Certified Systems Engineering Professional
Target salary range: $175,001 - $200,000. The estimate displayed represents the typical salary range for this position based on experience and other factors.
Covid Policy: SAIC does not require COVID-19 vaccinations or boosters. Customer site vaccination requirements must be followed when work is performed at a customer site.
Overview
SAIC® is a premier Fortune 500® technology integrator driving our nation's technology transformation. Our robust portfolio of offerings across the defense, space, civilian, and intelligence markets includes secure high-end solutions in engineering, digital, artificial intelligence and mission solutions. Using our expertise and understanding of existing and emerging technologies, we integrate the best components from our own portfolio and our partner ecosystem to deliver innovative, effective and efficient solutions that are critical to achieving our customers' missions.

We are approximately 24,000 strong; driven by mission, united by purpose, and inspired by opportunities. SAIC is an Equal Opportunity Employer, fostering a culture of diversity, equity, and inclusion, which is core to our values and important to attract and retain exceptional talent. Headquartered in Reston, Virginia, SAIC has annual revenues of approximately $6.9 billion. For more information, visit saic.com. For ongoing news, please visit our newsroom.