Network Engineer Senior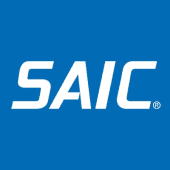 SAIC
IT
Cambridge, MA, USA
Posted on Thursday, October 26, 2023
Job Description
Description
Network Engineer Senior
The successful candidate is a team player, able to effectively manage their time, willing to learn new technologies, and work with limited supervision. In addition, the qualified candidate will work with other Information Technology team members to ensure continuous network operations.
Responsibilities and Duties:
Performs day-to-day activities required to manage data services, such as network design, implementation, and management, to include troubleshooting of complex network issues. Provides daily supervision and direction to support staff, to include technical and administrative direction.

Provide direct support to other departments regarding network operational issues

Performs installation, configuration, maintenance, and upgrading of network infrastructure as required

Works with all application owners and other IT stakeholders to build and support a scalable, efficient, and stable network

Research, plan, design, and implement network technologies using industry best practices to ensure network operations meet business and technical requirements

Assist internal business units in collecting and documenting network requirements

Assists in developing network policies, procedures, and change management for network operations

Work with the virtualization group to develop, configure, and manage networking requirements to ensure interoperability between both physical and virtualization environments

Participate in Disaster Recovery/Business Continuity team
Qualifications
Basic Qualifications:
Must have a minimum of 7 years of related experience managing data networks, possessing extensive skills and knowledge in network design, architecture, troubleshooting, and management.

Solid understanding of Cisco routers and switches, firewalls, etc.

Knowledge of internal and external routing protocols, e.g. EIGRP and BGP, QoS

Experience converting from IPV4 to IPV6

Experience with Virtualization networking technologies preferred

Comprehensive experience troubleshooting network issues that impact user's productivity

Understand and support of VoIP services.

Possess a strong understanding and ability to support interoperability of network and Microsoft technologies, i.e. Active Directory, Windows 200x Server, Windows 10, DNS

Exceptional interpersonal skills are essential for this position with the ability to work effectively with end-users, IT peers and managers

Must have excellent written and verbal communication skills

Ability to lift and carry items weighing up to 50 pounds
Education / Training:
Any CISCO training and certification

Microsoft or other professional training or certifications is helpful
Experience in the following areas preferred:
Palo Alto firewall, Cisco Firepower VPN, Cisco Application Centric Infrastructure (ACI), Cisco Digital Network Architecture (DNAC). IPV6, CISCO Equipment, Firewalls

Microsoft technologies, i.e., Active Directory, Windows 200x Server, Windows 10, DNS
Note: Candidate must be a U.S. citizen or green card holder who has resided in the U.S. for at least 3 years and
the ability to obtain a public trust
Covid Policy: SAIC does not require COVID-19 vaccinations or boosters. Customer site vaccination requirements must be followed when work is performed at a customer site.
Overview
SAIC® is a premier Fortune 500® technology integrator driving our nation's technology transformation. Our robust portfolio of offerings across the defense, space, civilian, and intelligence markets includes secure high-end solutions in engineering, digital, artificial intelligence and mission solutions. Using our expertise and understanding of existing and emerging technologies, we integrate the best components from our own portfolio and our partner ecosystem to deliver innovative, effective and efficient solutions that are critical to achieving our customers' missions.

We are approximately 24,000 strong; driven by mission, united by purpose, and inspired by opportunities. SAIC is an Equal Opportunity Employer, fostering a culture of diversity, equity, and inclusion, which is core to our values and important to attract and retain exceptional talent. Headquartered in Reston, Virginia, SAIC has annual revenues of approximately $6.9 billion. For more information, visit saic.com. For ongoing news, please visit our newsroom.