Systems Engineer Senior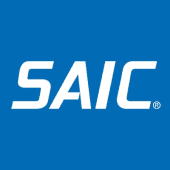 SAIC
Software Engineering
Virginia, USA · Remote
Posted on Thursday, September 14, 2023
Job Description
Description
The FAA has an immediate requirement for an Engineer. The selected person will work on the STARS Program Team supporting those activities the FAA undertakes to successfully monitor, control and direct the life cycle activities associated with acquisition, deployment and in-service management of systems and services that result in the modernization, upgrade and maintenance of the National Airspace System. In addition, the selected person must interface with various FAA stakeholders to ensure acceptance of developed documentation.

Responsibilities include:

• Provide program plan development and maintenance assistance.
• Assess performance shortcomings, develop improvement recommendations, and implement change.
• Provide engineering input to support procurement and acquisition planning activities.
• Prepare program status reports.
• Provide technical input for the analysis and screening of FAA information requests, either from other FAA organizations or from exterior stakeholders.
• Assist in the development of the products required for investment analysis phases of TAMR.
• Assist communications management, internally within the FAA and externally with stakeholder organizations and Government oversight organizations.
• Assist in managing and tracking technical and program requirements.
• Support and coordinate TAMR systems engineering meetings.
• Support briefing development.
• Prepare for and participate in meetings, including weekly tactical and strategic meetings, internal program reviews, and vendor requirement reviews.
Qualifications
The ideal candidate should have:

• A Bachelor's degree in an Engineering, Computer Science or related field
• 5-10 years of experience performing IT-related support
• Minimum of 5 years of NAS experience, An additional five years' experience may be substituted for the degree stated.
• Familiar with the FAA's Acquisition Management System (AMS)
• Familiar with systems engineering practices and FAA engineering requirements
• Strong research, critical thinking and problem-solving skills
• Excellent communication, interpersonal, and report writing skills
• Strong organizational and time management skills with an attention to detail
• The selected person will be required to work closely with personnel located at FAA HQs in Washington, DC. Some travel may be required.
US Citizenship required with the ability to obtain and maintain a Public Trust clearance.
Target salary range: $100,001 - $125,000. The estimate displayed represents the typical salary range for this position based on experience and other factors.
Covid Policy: SAIC does not require COVID-19 vaccinations or boosters. Customer site vaccination requirements must be followed when work is performed at a customer site.
Overview
SAIC® is a premier Fortune 500® technology integrator driving our nation's technology transformation. Our robust portfolio of offerings across the defense, space, civilian, and intelligence markets includes secure high-end solutions in engineering, digital, artificial intelligence and mission solutions. Using our expertise and understanding of existing and emerging technologies, we integrate the best components from our own portfolio and our partner ecosystem to deliver innovative, effective and efficient solutions that are critical to achieving our customers' missions.

We are approximately 24,000 strong; driven by mission, united by purpose, and inspired by opportunities. SAIC is an Equal Opportunity Employer, fostering a culture of diversity, equity, and inclusion, which is core to our values and important to attract and retain exceptional talent. Headquartered in Reston, Virginia, SAIC has annual revenues of approximately $6.9 billion. For more information, visit saic.com. For ongoing news, please visit our newsroom.