Network Data Center Solutions Architect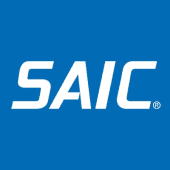 SAIC
IT
Virginia, USA · Remote
Posted on Saturday, July 29, 2023
Job Description
Description
SAIC is seeking a Network Data Center Solutions Architect to join National Security and Space (NSS) Sector Solution Architect team. The Network Solutions Architect (Remote position) serves as the technical lead for executing the relevant activities within the solutioning process in support of Business Development, Capture and Proposal teams. Responsible for identifying, tailoring and integrating technical capabilities and innovations to address customer needs, hot buttons, pain points and requirements to help shape acquisitions, competitively position SAIC and contribute to winning proposals. 
Solutions Architects will:
Leverage domain expertise, develop comprehensive understanding of customer requirements and lead the development of a complete and highest-rated technical solution and price competitive proposal

Identify technical resources needed to support Pre-B&P and B&P activities

Participate in development of solutions and proposals to unusually complex problems that require a high degree of ingenuity and innovation; and collaborate with technical business units to craft unique solutions to respond to customer challenges

Lead or support the development of the technical solution including our approach, graphics, and roadmap with differentiated strengths, tailoring Team SAIC capabilities to the customer problem set

Support capture with customer meetings by presenting SAIC's capabilities, services, and solutions
Qualifications
Bachelors and 14 years or more of related experience; relevant years of experience may be considered in lieu of a degree

Experience winning large, complex government engineering, IT, or mission support programs

Extensive proposal experience leading or supporting technical solution development (>$100M)

Demonstrated expertise in Data Center and commercial cloud operations and migration

Experience with data analytics solutions, data formats, and identity-management systems

Demonstrated expertise providing innovative digital solutions in the following areas (at least two):  cloud planning and migration (AWS, Azure), hybrid-cloud management, ITSM, ITIL, DevSecOps, Agile practices, or data center infrastructure

Experience in various network disciplines, including, but not limited to network consolidation, software-defined networks, hyperautomation, virtualization, encryption, network defense, network management, data center, routing, switching, and unified communications

Understanding of technology methodologies, best practices, delivery models, or frameworks relevant to the individual's domain area expertise

Demonstrated leadership capability to articulate a solution across all stakeholders and leadership

Expert-level written and verbal communication skills; experience transitioning solution into written/oral proposal

Ability to work in dynamic and time-sensitive environment, including occasional evenings and weekends during live proposal to meet delivery timelines, when necessary

Understand costs (hardware, software, and other components), schedule, and level of effort associated with delivering a solution
Target salary range: $175,001 - $185,000. The estimate displayed represents the typical salary range for this position based on experience and other factors.
Covid Policy: SAIC does not require COVID-19 vaccinations or boosters. Customer site vaccination requirements must be followed when work is performed at a customer site.
Overview
SAIC® is a premier Fortune 500® technology integrator driving our nation's technology transformation. Our robust portfolio of offerings across the defense, space, civilian, and intelligence markets includes secure high-end solutions in engineering, digital, artificial intelligence and mission solutions. Using our expertise and understanding of existing and emerging technologies, we integrate the best components from our own portfolio and our partner ecosystem to deliver innovative, effective and efficient solutions that are critical to achieving our customers' missions.

We are approximately 24,000 strong; driven by mission, united by purpose, and inspired by opportunities. SAIC is an Equal Opportunity Employer, fostering a culture of diversity, equity, and inclusion, which is core to our values and important to attract and retain exceptional talent. Headquartered in Reston, Virginia, SAIC has annual revenues of approximately $6.9 billion. For more information, visit saic.com. For ongoing news, please visit our newsroom.