Cybersecurity Engineer Chief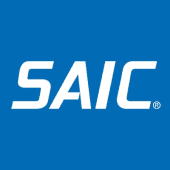 SAIC
Virginia, USA · Remote
Posted on Thursday, June 8, 2023
Job Description
Description
SAIC has an opportunity for a qualified candidate to join the SAIC family supporting one of our programs. The successful candidate will be asked to oversee, design, engineering, and Implementation of global enterprise Cybersecurity initiatives as directed and offer solutions to enhance, security protocols in order to secure and protect all data source enclaves. We are seeking an expert in applying all aspects of Defensive Security – policy, planning and continuous monitoring for DoD Mission Partner Environment (MPE) and/or Coalition Partner Networks. The MPE allows information sharing between US. Mission Partners, military services, allies during combined and joint military and humanitarian operations and will be a cutting-edge program and supports DoD intelligence information sharing on current and emerging global threats to mission and coalition partners and emerging nations. You will work with an internationally dispersed team supporting each combatant command, in direct support of the war fighter and their missions. We are seeking a creative and driven professional with a passion for solving real world issues on a cross-functional, fast-paced team. You will be securing enterprise Services increasing performance, security, scalability, and stability while reducing costs and complexity.
Job Responsibilities:
· Providing guidance and architecture consulting from a security perspective to development and preparation of technology packages for MPE OM&S to support architecture and engineering efforts as part of the overall strategic objective of the MPE OM&S IT modernization.
· IA Requirements analysis, design development and implementation; IA policy or CONOPS development. Contingency planning requirements for classified and unclassified data network operations.
· Demonstrated knowledge of the requirements for multinational (e.g., NATO) information processing, and network architecture and design
· Researching, maintaining, and applying expertise in emerging technologies and industry developments, trends, best practices, and principles of cyber security and cyber engineering.
· Supporting development of solution roadmaps and path forward. Implements design standards and appropriate interfaces that ensure the highest security for all MPE OM&S networks, while best fulfilling interoperability and mission requirements.
· Working with Mission Partners to design, implement, and configure security and firewall solutions, including implementing zero trust practices for network platforms. Analyzes current strategy, posture, polices, processes, capabilities, and operations to identify gaps, risks, and weaknesses, and provides improvement recommendations and impacts, based on best practices, lessons learned, and new technologies.
Qualifications
Demonstrated experience and knowledge in three or more of the following areas:
· Risk Management Framework (RMF);
· Defensive Cyber Operations;
· Security Engineering;
· CS planning and management;
· DevSecOps;
· CS requirements and security controls;
· CS operations within a multinational (e.g., NATO) information processing environment;
· Penetration testing;
· and CS architecture and design
Qualifications
REQUIRED EDUCATION AND EXPERIENCE:
· Bachelor's degree in electrical engineering, mathematics, IT and/or cyber systems security or computer science. Master's degree in related field a plus.
· Minimum/General Experience: Minimum fifteen (15) years of experience in Information Systems Operations.
· CS including ten (10) years demonstrated support in the areas of systems, networks and applications analysis directly related to DoD or IC CS/INFOSEC, Cyber Defense (CD), Cyber Security Service Provider (CSSP) and the Risk Management Framework (RMF) implementations.
· At least five (5) years of experience in defining information systems security programs or processes for the protection of sensitive or classified information.
REQUIRED CERTIFICATIONS:
· Global Information Assurance Certification (GIAC) Senior Leadership Course (GSLC) or Certified Information Systems Security Professional (CISSP) required.
· CISSP with concentration in Information Systems Security Management Professional (CISSP‐ISSMP) or CISSP with concentration in Information Systems Security Engineering Professional (CISSP‐ISSEP) desired. DoD 8570 IAM‐III certification required.
REQUIRED SECURITY CLEARANCE:
· Active Top Secret with SCI
Target salary range: $200,001 - $225,000. The estimate displayed represents the typical salary range for this position based on experience and other factors.
Covid Policy: SAIC does not require COVID-19 vaccinations or boosters. Customer site vaccination requirements must be followed when work is performed at a customer site.
Overview
SAIC® is a premier Fortune 500® technology integrator driving our nation's technology transformation. Our robust portfolio of offerings across the defense, space, civilian, and intelligence markets includes secure high-end solutions in engineering, digital, artificial intelligence and mission solutions. Using our expertise and understanding of existing and emerging technologies, we integrate the best components from our own portfolio and our partner ecosystem to deliver innovative, effective and efficient solutions that are critical to achieving our customers' missions.

We are approximately 24,000 strong; driven by mission, united by purpose, and inspired by opportunities. SAIC is an Equal Opportunity Employer, fostering a culture of diversity, equity, and inclusion, which is core to our values and important to attract and retain exceptional talent. Headquartered in Reston, Virginia, SAIC has annual revenues of approximately $6.9 billion. For more information, visit saic.com. For ongoing news, please visit our newsroom.