IT Systems Engineer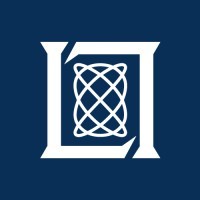 MIT Lincoln Laboratory
Software Engineering, IT
Lexington, MA, USA
Posted on Thursday, November 9, 2023
We welcome you to apply to become an impactful member of our collaborative, dynamic team in the Counter Weapons of Mass Destruction (C-WMD) Systems Group!
Group Description: The C-WMD Systems Group develops innovative systems and technologies for prevention, preparedness, characterization, detection, mitigation, medical response, remediation, and attribution of CBRNE (Chemical, Biological, Radiological, Nuclear, and Explosive) and related threats. Our principal R&D sponsors are the Department of Homeland Security and the Department of Defense. Our mission-oriented staff members work in collaborative project teams to study and develop solutions for a broad range of technical questions of importance to countering the proliferation and use of WMDs.
Learn more on our website: https://www.ll.mit.edu/r-d/biotechnology-and-human-systems/counter-weapons-mass-destruction-systems.
Job Description
As an IT Systems Engineer III you will work with your team to provide systems & application administration, cyber security best practices, and program support to the Counter-WMD Systems Group. In support of the research group and end users, maintain operation of servers, networks, workstations, peripherals and end devices. In collaboration with internal enterprise service and security organizations; maintain compliance with established Laboratory policies & execute configuration management and security vulnerability remediation. Other critical tasks required of the position are the following:
Support enterprise and experimental environments
Maintain computer system configurations and upgrades
Identify system performance issues and user needs
Recommend specific changes and upgrades
Assist staff with computer/network problems
Review cybersecurity reports and remediate any open issues
Assist in maintaining active closed/restricted areas
Explore, recommend, order, and maintain commercial hardware and software products to meet group needs/requirements
Create documentation on systems to satisfy certification, technical staff, and end users, as well as formulate, execute and maintain an asset lifecycle management plan
Diagnose and resolve hardware, software, and networking problems
Additional
We Offer:
The opportunity to generate real-world impact to national security and broader society through your work on challenging technology problems.

Exposure to a broad and deep range of technologies, expertise, and senior government stakeholders.

The opportunity to help shape the rapid growth of our new

Biotechnology and Human Systems Division.

A strong culture of team success through individual growth. This includes technical and professional development courses, tuition assistance, and mentorship opportunities to continue your career journey. For

full

benefits information, click

htt

p

://hrweb.mit.edu/benefits
Requirements
Bachelor's Degree

or higher

in Computer Science, Information Systems, Engineering or other related scientific or technical discipline. Extensive experience may be substituted for degree.

Knowledge of multiple operating system platforms with strong Windows and some UNIX proficiency required.

Collaborative,

pro-active,

service-based approach to IT; candidate will be the primary IT support for Group 22, and as such will need to be able to handle tasks with minimal guidance from Senior IT.

Interest and ability to consistently learn and apply new things to solve national security challenges.
Preferred
Preferred qualifications:

Security+ or greater certification

A+ or greater certification

Working knowledge of Virtualization Technologies (e.g., VMware, Hyper-V)

Windows System Administration

Active directory tools, system builds

Solid understanding of basic network configuration settings for Windows and Linux (e.g., TCP/IP, DNS, DHCP)

Solid understanding of VMWare suite for support of zero clients and roaming

desktops

IT Security - vulnerability remediation, network design, logging. Develop and implementation of Data Security Plans for unique and system and operating requirements outside established security policy.

Knowledge of computer hardware (including peripheral equipment), software packages and communication and network technology
At MIT Lincoln Laboratory, our exceptional career opportunities include many outstanding benefits to help you stay healthy, feel supported, and enjoy a fulfilling work-life balance. Benefits offered to employees include:
Comprehensive health, dental, and vision plans

MIT-funded pension

Matching 401K

Paid leave (including vacation, sick, parental, military, etc.)

Tuition reimbursement and continuing education programs

Mentorship programs

A range of work-life balance options

... and much more!
Please visit our Benefits page for more information. As an employee of MIT, you can also take advantage of other voluntary benefits, discounts and perks.
Selected candidate will be subject to a pre-employment background investigation and must be able to obtain and maintain a Secret level DoD security clearance.
MIT Lincoln Laboratory is an Equal Employment Opportunity (EEO) employer. All qualified applicants will receive consideration for employment and will not be discriminated against on the basis of race, color, religion, sex, sexual orientation, gender identity, national origin, age, veteran status, disability status, or genetic information; U.S. citizenship is required.
Requisition ID: 40700