Grp 59 - Cyber System Exploitation CO-OP (January-June 2024) )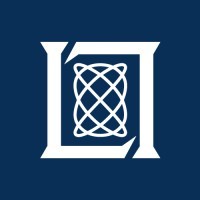 MIT Lincoln Laboratory
Lexington, MA, USA
Posted on Tuesday, October 24, 2023
The Cyber System Assessments Group performs software and hardware reverse engineering, vulnerability research and discovery, and system exploitation. We develop and prototype cutting-edge capabilities for our operational partners in the U.S. government. We look for, find, and demonstrate cyber vulnerabilities so that vulnerabilities in U.S. systems can be corrected, and so that vulnerabilities in other systems are better understood. U.S. Government leaders rely on us for our expert guidance, and our technical role with our U.S. Government sponsors is considered essential to the success of their missions.
Position Description
Grp 59 - Cyber System Exploitation CO-OP (January-June, 2024)
As a Cyber System Exploitation Co-Op, you will work with a team of experts to conduct research and development related to compromise detection for Internet of Things (IoT) devices. Your project will build your technical skills and experience through several lines of effort, including web service development, creation of novel techniques for compromise detection, and research into current trends in IoT device exploitation.
Desired technical skills:
Linux OS internals

Git

Docker

Common exploitation techniques

Python

Django

React

Technical writing/presentation
This position will be filled for co-op projects that run from January-June, 2024). There is an opportunity for a hybrid work arrangement for this co-op.
Requirements
Candidates must be a junior or senior undergraduate, or a graduate, degree candidate in Computer Science, Computer Engineering, Electrical Engineering, Math, Physics, or similar technical program.
Selected candidate will be subject to a pre-employment background investigation and must be able to obtain and maintain a Secret level DoD security clearance.
To safeguard our health and well-being, MIT Lincoln Laboratory requires COVID-19 vaccination for all employees. Individuals may request exemption from the vaccine requirement for medical or religious reason.
MIT Lincoln Laboratory is an Equal Employment Opportunity (EEO) employer. All qualified applicants will receive consideration for employment and will not be discriminated against on the basis of race, color, religion, sex, sexual orientation, gender identity, national origin, age, veteran status, disability status, or genetic information; U.S. citizenship is required.
Requisition ID: 40426