Satellite Communication Systems Research Engineer - Technical Staff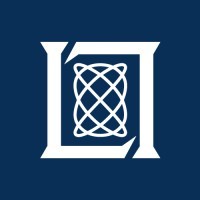 MIT Lincoln Laboratory
IT
Lexington, MA, USA
Posted on Monday, September 25, 2023
The Advanced SATCOM Systems and Operations Group is developing technologies for the most advanced communication satellites, and SATCOM systems in the world. The Group is involved in a synergistic combination of research, prototyping, and experimentation efforts focused on the goals of enhancing the capacity, the robustness to interference, and the flexibility of future generations of communications satellites and systems.
Current research areas draw from advanced concepts in Information Theory, Communication Theory, Network Theory, Array Processing, Estimation and Detection, Machine Learning, Antennas and Arrays, Dynammic Resource Allocation, and Optimization. Promising research results are verified in hardware and software prototypes that provide quantitative performance data in relevant environments. Exceptional candidates seeking to become experts in these fields and advance the state of technology are encouraged to apply.
Selected candidates will actively participate in the design, analysis, implementation, and demonstration of novel communications waveforms, signal processing algorithms, resource allocation schemes, SATCOM system architectures, antennas and arrays, media access protocols, and networking protocols. The individual will typically work in multi-disciplinary teams in which team members possess expertise in communications theory, networking, information assurance, systems engineering, antennas and arrays, digital hardware, and software defined radio. The individual will have opportunities to work with the government, academia, and industry as well as make contributions towards DoD policy, requirements, acquisition, systems engineering, and operations.
Required Experience:
Ph.D. in Electrical Engineering (or related field) with a strong background in wireless communications and signal processing. In lieu of a Ph.D., an M.S. with 3+ years of directly relevant experience is acceptable.

Experience and/or coursework in wireless communications theory, information theory, digital signal processing, estimation and detection, optimization, radio frequency propagation modeling, linear algebra.

Proficiency with MATLAB, Python, C/C++ or other equivalent modeling and simulation tools.

Highly effective written and verbal communication skills.

Demonstrated ability to work effectively in multi-disciplinary teams.
Desired Experience:
Machine learning, adaptive filtering, array processing, media access control protocols, networking

Fixed point algorithm design and implementation targeting embedded processors such as FPGA, GPU, DSP

Antennas, arrays, and radio frequency circuits

Software Defined Radio

Software Defined Networking

Demonstrated ability to plan and manage tasks and projects
At MIT Lincoln Laboratory, our exceptional career opportunities include many outstanding benefits to help you stay healthy, feel supported, and enjoy a fulfilling work-life balance. Benefits offered to employees include:
Comprehensive health, dental, and vision plans

MIT-funded pension

Matching 401K

Paid leave (including vacation, sick, parental, military, etc.)

Tuition reimbursement and continuing education programs

Mentorship programs

A range of work-life balance options

... and much more!
Please visit our Benefits page for more information. As an employee of MIT, you can also take advantage of other voluntary benefits, discounts, and perks.
Selected candidate will be subject to a pre-employment background investigation and must be able to obtain and maintain a Secret-level DoD security clearance.
MIT Lincoln Laboratory is an Equal Employment Opportunity (EEO) employer. All qualified applicants will receive consideration for employment and will not be discriminated against on the basis of race, color, religion, sex, sexual orientation, gender identity, national origin, age, veteran status, disability status, or genetic information; U.S. citizenship is required.
Requisition ID: 40519