33: Associate Staff: Systems Engineer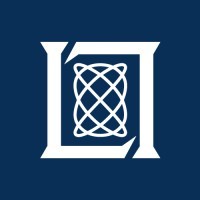 MIT Lincoln Laboratory
Software Engineering
Lexington, MA, USA
Posted on Tuesday, September 12, 2023
The Advanced Sensor Systems and Test Beds Group (Group 33) conducts exciting research in the development and demonstration of advanced sensor systems and command and control (C2) architectures for the U.S. Government. The Group incorporates emerging technologies in sensing concepts, autonomy, distributed systems, signal and data processing algorithms, and open architectures into system design concepts, enabling innovative solutions to complex problems. Major activities within the group include RF and optical system design and development, system modeling and simulation, signal processing algorithm development, experimental field testing and data analysis, and development of one-of-a-kind operational and experimental test assets. The group believes in collaborative research, and has expertise in multiple technical fields including radar systems analysis, adaptive sensor array and signal processing processing, RF and optical systems, HF radar and communications, integration and test, embedded programming, real-time software techniques, signal and detection estimation, Kalman filtering, CFAR detection, bistatic radar, real-time signal processing. Our technical staff members hold advanced degrees in electrical engineering, physics, applied mathematics, and computer science. The group also conducts local, national, and international field testing and data collection to prove new concepts for real-time prototype implementation, experiment execution, and systems analysis.
Job Description
An engineer with research interests in RF/microwave hardware and/or radar systems engineering is needed to provide support in the design, fabrication, integration, test, and analyses of advanced radar and sensor systems. Candidates with backgrounds in microwave system design and analysis, such as antenna systems, radio receiver architectures, radar or radiometer systems, wireless communication systems, or microwave remote sensing are strongly encouraged to apply.
Position Requirements:
MS in Electrical Engineering, Applied Mathematics, Physics, or a related field. In lieu of an MS, a BS in the above areas with 3 years of related experience will be considered.

Candidate must be able to obtain a security clearance from the US Department of Defense.

Good organizational skills with the ability to complete assignments while working independently and/or in a team environment.

Effective technical communication, including the ability to describe research interests and accomplishments.
At MIT Lincoln Laboratory, our exceptional career opportunities include many outstanding benefits to help you stay healthy, feel supported, and enjoy a fulfilling work-life balance. Benefits offered to employees include:
Comprehensive health, dental, and vision plans

MIT-funded pension

Matching 401K

Paid leave (including vacation, sick, parental, military, etc.)

Tuition reimbursement and continuing education programs

Mentorship programs

A range of work-life balance options

... and much more!
Please visit our Benefits page for more information. As an employee of MIT, you can also take advantage of other voluntary benefits, discounts and perks.
Selected candidate will be subject to a pre-employment background investigation and must be able to obtain and maintain a Secret level DoD security clearance.
MIT Lincoln Laboratory is an Equal Employment Opportunity (EEO) employer. All qualified applicants will receive consideration for employment and will not be discriminated against on the basis of race, color, religion, sex, sexual orientation, gender identity, national origin, age, veteran status, disability status, or genetic information; U.S. citizenship is required.
Requisition ID: 40470