Security Services Department - CO-OP Student (January 2024- June 2024)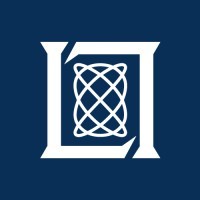 MIT Lincoln Laboratory
Lexington, MA, USA
Posted on Thursday, September 7, 2023
The Security Services Department's overall mission is to identify and counter security threats to the MIT Lincoln Laboratory's mission of development of game-changing technology in support of National Security, including guarding against compromise by foreign intelligence agencies and insider threats. To accomplish this mission, this department formulates and implements policies, plans, and actions designed to protect facilities against threats of vandalism, accidental destruction, and sabotage; and safeguards personnel, classified and unclassified information systems, personal identifiable information, property, and other assets from exploitation and recruitment by foreign intelligence agencies.
We foster a diverse and inclusive culture where security professionals from a wide range of backgrounds are empowered to solve complex security problems in close collaboration with Laboratory research teams and Government counterparts. Our people are our most important resource, and we encourage a casual and flexible opportunity-filled working environment that is technology-focused. Where mission needs can be met, the Security Services Department encourages flexible schedules and hybrid remote work arrangements.
Title
Co-op Student, Security Services Department
Leadership Enrichment and Development Program
January 2024 – June 2024
Who are we?
MIT Lincoln Laboratory is a Federally Funded Research and Development Center (FFRDC) whose mission is research in support of National Security.
* Mission - The Security Services Department's (SSD) overall mission is to create an innovative security architecture to accelerate the business of research. SSD is driving business transformation and innovation through the development and implementation of security products, services and solutions.
* Culture – We foster an inclusive, opportunity-filled environment of empowered team members from diverse backgrounds.
What will you do?
Join a team of security professionals that are driven to solve complex security problems in collaboration with Security leadership and staff. The six (6) month Leadership Enrichment and Development (LEAD) experience provides a real-world opportunity for cooperative educational program students to gain exposure to the National Industrial Security Program (NISP). Students learn requirements set forth by the Department of Defense (DoD) to access and protect sensitive and classified government information. Assignments are structured around a robust rotational schedule that allows the student to work alongside security professionals and become familiar with each of the functional areas of the Security Services Department: Cyber Security (supporting the Forensics Analysis Center), Plant Protection & Emergency Management, Security Audit & Compliance, Mission Security, Strategy & Project Management and Investigations & Threat Assessment.
You will participate in strategic security projects that focus on various topics: clearance processing and other personnel security actions, computer forensic examinations, cyber threat intelligence, database maintenance, and emergency preparedness/risk management and mitigation.

The knowledge, skills and abilities you must possess include:
* Enrollment in an accredited bachelor's/master's degree program in Criminal Justice or similar field
* Proficiency with Microsoft Office applications
* Ability to interface with a variety of security professionals
* Strong organizational, problem solving, and analytic skills
* Demonstrated oral and written communication skills
* Applicants are subject to a pre-employment investigation and must meet all eligibility requirements for access to classified information, including compartmented programs
* U.S. Citizen with the ability to obtain and maintain a government DoD security clearance
How will you grow?
You will find significant opportunities to do meaningful work in an environment intentionally designed to be one where you will learn, thrive and belong.
* Leadership: Opportunity to create, manage and improve work processes.
* Growth Opportunities: Potential for lateral and vertical movement within the department.
* Education/Training: Mentorship, in-house and external courses.
* Exposure: Engagement with sponsors, stakeholders, Laboratory leadership and other Departments and Divisions.
* Community: Participation is encouraged for Laboratory social events, Employee Resource Groups (ERGs), clubs and study groups, volunteering and community service projects.
What you need:
To work with MITLL, all employees must meet certain basic requirements.
* The ability to obtain and maintain a Top-Secret clearance.
* Must be a U.S. Citizen.
* Successfully pass a background check.
* Ability to be on-site 5 days a week
Ideally you will have:
Ideally, you will have: The Laboratory values experiences from diverse backgrounds and occupations. The most successful candidates will have the following skills and qualifications.
* A positive and team-focused mentality: We are looking for highly motivated individuals to join a fast-paced and mission-oriented team.
* Valued competencies: Interpersonal, organizational, written and verbal communication and problem-solving skills.
* Computer skills: Proficiency in business software: Excel, Word, PowerPoint, Office.
* Flexibility: Ability to thrive in a fast-paced, dynamic work environment with proven ability to multi-task
Work hours: 8:30am-5:00pm
Location: MIT Lincoln Laboratory, 244 Wood Street, Lexington, MA
Selected candidate will be subject to a pre-employment background investigation and must be able to obtain and maintain a Secret level DoD security clearance.
To safeguard our health and well-being, MIT Lincoln Laboratory requires COVID-19 vaccination for all employees. Individuals may request exemption from the vaccine requirement for medical or religious reason.
MIT Lincoln Laboratory is an Equal Employment Opportunity (EEO) employer. All qualified applicants will receive consideration for employment and will not be discriminated against on the basis of race, color, religion, sex, sexual orientation, gender identity, national origin, age, veteran status, disability status, or genetic information; U.S. citizenship is required.