Grp 59 - Cyber System Exploitation CO-OP (January-June, 2024)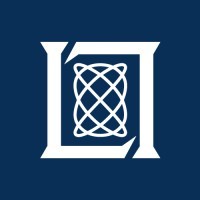 MIT Lincoln Laboratory
Lexington, MA, USA
Posted on Saturday, August 26, 2023
The Cyber System Assessments Group performs software and hardware reverse engineering, vulnerability research and discovery, and system exploitation. We develop and prototype cutting-edge capabilities for our operational partners in the U.S. government. We look for, find, and demonstrate cyber vulnerabilities so that vulnerabilities in U.S. systems can be corrected, and so that vulnerabilities in other systems are better understood. U.S. Government leaders rely on us for our expert guidance, and our technical role with our U.S. Government sponsors is considered essential to the success of their missions.
Requirements
Candidates must be a junior or senior undergraduate, or a graduate, degree candidate in Computer Science, Computer Engineering, Electrical Engineering, Math, Physics, or similar technical program.
As a Cyber System Exploitation Co-Op, you will work with a team of experts under strong mentorship to conduct research and development on offensive software (malware). Your project will build your technical skills and experience through several lines of effort, which could include: developing systems to enable malware reverse engineering, researching novel and creative techniques to automate reverse engineering, developing metrics, performing exploratory data analysis on large malware corpora, incorporating AI/ML/data science into malware analysis, building new malware corpora, and developing distributed systems for large-scale automated malware analysis.
Your specific co-op project in this domain will be discussed with your project mentor based on your existing skillsets and interests, and new skillsets you wish to acquire during your coop.
Some relevant technical skills, or skills that might be learned during this coop include:
Reverse engineering

Static/dynamic software analysis

AI/ML/data science approaches to malware analysis

Windows/Linux OS internals

Python

C/C++

PostgreSQL

Elasticsearch/Logstash/Kibana

Docker/Kubernetes

Git

Jenkins

Ability to develop a self-driven research project

Ability to communicate effectively through technical writing/presentation
This position will be filled for the period of January-June, 2024. There is an opportunity for a hybrid work arrangement for this co-op.