Systems Administrator IV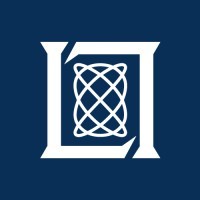 MIT Lincoln Laboratory
IT
Lexington, MA, USA
Posted on Friday, August 11, 2023
Group Description
The Tactical Space Systems Group (Group 96) develops technologies and prototypes to enhance the performance and resilience of U.S. space systems and to provide flexible new space capabilities to the U.S. Government. The Group executes both large-scale system prototypes including satellite payloads and ground systems, as well as earlier stage technology development and demonstration programs with partner groups across the laboratory. The group is predominantly composed of scientists and engineers with expertise in aerospace engineering, systems engineering, electronics and software/firmware.
Job Description
Group 96 is seeking an IT Systems Administrator Level IV, capable of operating in a highly autonomous manner with minimal technical supervision to support unclassified and classified computing needs with a particular focus on enabling firmware and software development on prototype systems. The candidate's responsibilities will include:
Serving as the primary administrator for a Development/Security/Operations environment for firmware and software

Configuring and maintaining DevSecOps tools in that environment and supporting change requests from the engineering team to enable their development activities

Owning configuration and compliance of this development environment in terms of endpoint and infrastructure security

Supporting information assurance personnel in implementing and documenting computer system security requirements for the development environment

Support end users of the development environment

Assist with Group- and Division-wide system administration needs as needed, including refreshes of computer hardware, support for laboratory IT/security initiatives and travel to support field testing and system integration activities at remote sites as requested
Desired Skills and Qualifications
7+ years of experience in system administration in both a Windows and Linux environment

Experience with DoD vulnerability management and tracking

Direct experience and skill developing and administering various sized LAN/WAN environments.

Experience applying software patch/antivirus updates/backups.

Experience configuring and maintaining Firewall/VPN configuration.

Experience administering computer networking and protocols (DHCP, DNS, NIS, NFS, etc.)

Proven ability to quickly and effectively learn new technologies, adapt to new environments and methodologies, and work outside one's own comfort zone

Strong teamwork experience, self-motivation, and organizational, interpersonal, and communication skills

Experience applying security lockdown policies to operating systems through group policy and local settings.

Familiarity working with NIST 800-53 / Risk Management Framework (RMF) and Intelligence Community Directive (ICD) 503.

Knowledge of security procedures (NISPOM, ICD-503, DJSIG).
DoD 8570 IAT Level II Baseline Certification required (i.e. CompTIA Sec+)

Bachelor's degree plus a minimum of six years relevant experience

or a master's degree with four years of relevant experience or equivalent relevant industry experience

U.S. citizenship, with ability to obtain and retain a Department of Defense Top Secret Security Clearance
For Benefits Information, click http://hrweb.mit.edu/benefits
Selected candidate will be subject to a pre-employment background investigation and must be able to obtain and maintain a Secret level DoD security clearance.
To safeguard our health and well-being, MIT Lincoln Laboratory requires COVID-19 vaccination for all employees. Individuals may request exemption from the vaccine requirement for medical or religious reason.
MIT Lincoln Laboratory is an Equal Employment Opportunity (EEO) employer. All qualified applicants will receive consideration for employment and will not be discriminated against on the basis of race, color, religion, sex, sexual orientation, gender identity, national origin, age, veteran status, disability status, or genetic information; U.S. citizenship is required.
Requisition ID 39541 #CJ