Linux Systems Administrator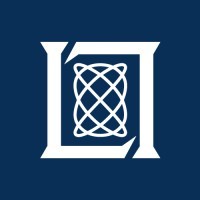 MIT Lincoln Laboratory
Software Engineering, IT
Lexington, MA, USA
Posted on Tuesday, August 1, 2023
The Systems and Analysis Group provides technical analyses to senior USAF leadership on a broad range of issues, including survivability of advanced USAF aircraft versus modern air defenses; the impact of current and future electronic attack and electronic protection techniques; the effectiveness of advanced weapon systems; the capabilities and limitations of intelligence, surveillance, and reconnaissance systems; and the vulnerability of precision-guided munitions to threat counters. Many of these system analyses rely on a large body of modeling and simulation tools for RF, infrared, GPS, and directed-energy systems, which are validated via participation in an active program of laboratory measurements and flight testing in conjunction with Group 108, Tactical Defense Systems. In other cases, new models, supported by measurements and tests when feasible, are developed to evaluate new USAF capabilities. Where a rapid capability is sought, the group may lead multigroup coalitions in the execution of these efforts.
Position Description
The Systems Administrators (Level III) will support a wide variety of information technology (IT) tasks across a diverse set of network and computer resources specializing in Enterprise Linux. The system administrator will be responsible for contributing to the IT team's efforts in maintaining and improving the group's computer resources and meeting government IT security requirements.
Preferred skills
Strong Linux experience with RHEL

Workstation and server configuration and standardization

Solid understanding of Windows and network fundamentals

Experience installing, configuring and managing network services such as DNS, DHCP, NIS, NFS, SSH, SAMBA, AD
Experience with the following:
Satellite

ACAS

Splunk

McAfee/Trellix ePO Server

Atlassian Confluence, JIRA

Github Enterprise Administration

NetApp

Shell scripting

Ansible
Experience installing and configuring routers and switches

Strong understanding for DoD RMF and STIG process

Experience with research high performance and real-time computing environments

Manage networks, file shares, virtual infrastructures and SAN/NAS environments
Requirements
Must have highly effective verbal and written communication skills, proven experience working in a team environment, and the ability to complete assignments independently with minimal supervision

Excellent customer service skills, communication skills, comprehensive and troubleshooting skills are required

Comfortable dealing with technical end users

Provide general user support

Procure needed computer systems, network hardware, software, etc.

Install and maintain all commercial software

Perform backups for group computer systems

Remediate vulnerabilities by applying patches and configuration management to maintain compliance with policies and procedures

Coordinate with Information System Security Officer (ISSO) for all group Systems Security Plans

Document IT procedures

Represent the group as a team member for inter-organizational interactions such as infrastructure and security working groups
Qualifications
Bachelor's degree in Computer and Information Science, Computer Engineering, Information Systems, or related field plus a minimum of 4 years of relevant experience or equivalent will be considered, or a Master's degree and a minimum of 2 years of relevant experience or equivalent will be considered

Applicant must have the ability to obtain and maintain a Secret security clearance. Preference will be given to candidates with an existing Secret clearance

Applicant must have or obtain 8570 level 2 or higher compliance within 6 months
#LI-RS1
#CJ
For Benefits Information, click http://hrweb.mit.edu/benefits
Selected candidate will be subject to a pre-employment background investigation and must be able to obtain and maintain a Secret level DoD security clearance.
MIT Lincoln Laboratory is an Equal Employment Opportunity (EEO) employer. All qualified applicants will receive consideration for employment and will not be discriminated against on the basis of race, color, religion, sex, sexual orientation, gender identity, national origin, age, veteran status, disability status, or genetic information; U.S. citizenship is required.
Requisition ID: 40349