Embedded Systems Engineer/Real-Time Systems Programmer (Associate Technical Staff)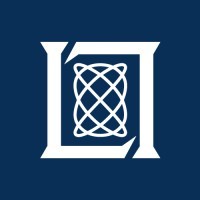 MIT Lincoln Laboratory
Software Engineering, IT
Lexington, MA, USA
Posted on Monday, June 12, 2023
The Advanced Concepts & Technologies Group is looking for exceptional engineers, scientists, and mathematicians who are excited to work on challenging problems and join our team. The group develops technology to protect our deployed sailors, soldiers, and assets against advanced missile threats, while enabling operations in a rapidly evolving complex Electronic Warfare (EW) environment. The group's research and development activities include concepts design, advanced algorithms development, software and hardware prototyping, experimental field-testing, and data analysis. Our team focuses on creating new capabilities through rapid prototyping of software and hardware. Of particular interest to the group is the development of advanced electronic warfare systems prototypes, advanced sensors prototypes, novel signal processing techniques, resource allocation and mathematical optimization approaches, and artificial intelligence to enable the development of next generation systems for fleet and surface assets defense.
Due to the wide-ranging nature of research, this dynamic group is comprised of a diverse team of scientists and engineers with expertise in physics, mathematics, computer science, and various engineering backgrounds. The group values inclusiveness, fosters mentoring at all levels, and promotes critical and innovative thinking to address the needs of the nation. The candidate will be part of a highly collaborative team that thrives in solving complex challenges, fosters innovation, supports career growth, and is dedicated to making a positive impact in our nation.
Job Description
Recent advances in digital signal processing have revolutionized many domains, including having a major
influence in radar and electronic warfare (EW) systems that must observe, exploit and deny the increasingly complex and congested electronic magnetic (EM) spectrum. Group 39 seeks an embedded software engineer to support the development of real-time processing systems and software. A software engineer is sought to provide expertise in real-time embedded systems, test equipment automation and control, and the design and implementation of distributed processing systems. The successful candidate will have extensive knowledge of the operating systems and be comfortable with system-level programming in C/C++. Prior experience with device drivers, socket and multithreaded programming, and real-time systems is strongly desired. The candidate should be able to quickly learn EW and RF systems concepts and work with a diverse team of systems and mission experts to apply techniques that have practical value to the DoD community. The candidate should be able to work well in teams and is expected to effectively participate in fast-paced, multidisciplinary teams of system design, system integration, and signal analysis engineers and scientists.
Candidate should be a motivated self-starter with the ability and interest to learn new application areas and leverage knowledge in physics, mathematics, or related engineering fields to solve complex problems. Significant experience with application of signal processing and/or AI/ML techniques is desired. Knowledge and experience with design and analysis tools such as MATLAB or equivalent is required. Demonstrated oral and written communications skills are necessary.
Requirements
MS. in Computer Engineering, Electrical Engineering, Software Engineering, or Computer Science. In lieu of a MS, a Bachelor's degree with 3 yrs. of directly relevant experience is desired.
For Benefits Information, click http://hrweb.mit.edu/benefits
Selected candidate will be subject to a pre-employment background investigation and must be able to obtain and maintain a Secret level DoD security clearance.
MIT Lincoln Laboratory is an Equal Employment Opportunity (EEO) employer. All qualified applicants will receive consideration for employment and will not be discriminated against on the basis of race, color, religion, sex, sexual orientation, gender identity, national origin, age, veteran status, disability status, or genetic information; U.S. citizenship is required
Requisition ID 40047 #CJ