Cyber-Physical Systems Engineer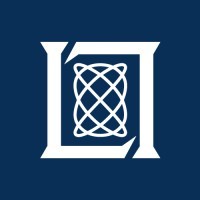 MIT Lincoln Laboratory
Software Engineering
Lexington, MA, USA
Posted on Thursday, May 4, 2023
The Cyber-Physical Systems Group tackles challenges at the convergence of cybersecurity and the physical world. We operate in an interdisciplinary research and development environment and our focus is on developing new cyber-physical capabilities for the DoD, intelligence community, and federal agencies. Our key technology thrusts include gaining cyber intelligence from novel sensors and signal analysis, testbed development and introspection, vulnerability discovery, reverse engineering, and unconventional methods of system exploitation.
Our projects span all R&D phases including problem analysis and solution design, rapid prototyping and field-testing, and ultimately the transfer of our technology to government sponsors and industry partners.
Position Description:
As a key member of our team, you will contribute to software, hardware, and algorithm development and testing. The projects you work will focus on cyber applications in the wireless domain.
You will benefit from our strong culture of mentorship. New team members are mentored by subject matter experts with exceptional technical and domain knowledge, which will help to accelerate your career growth at the Laboratory.
Position Requirements:
BS degree in computer science, electrical engineering, applied mathematics, physics, or related technical field

Experience with programming languages such as MATLAB, Python, C++, Java, etc.

Proficiency in hardware and/or software reverse-engineering and exploitation techniques, including common tools such as IDA Pro or Ghidra, dynamic analysis tools

Ability to work as part of a team, including effective oral and written communication skills
Desired Skills:
Proficiency with low-level embedded system programming language such as C

Experience with uncommon architectures and embedded systems

Thorough understanding of cybersecurity technical challenges especially as they relate to sensors, emitters, and controllers

Experience with dynamic analysis and fuzzing

Proficiency with software defined radios (SDRs), field-programmable gate arrays (FPGAs), and Linux development environments

Familiarity with radio-frequency (RF) phenomenology, electronics, and unintended RF emissions

Experience in advancing the state-of-the-art in reverse-engineering and vulnerability assessment techniques

Experience with implementing VHDL or Verilog in field-programmable gate arrays (FPGAs)

Familiarity with machine learning techniques/AI
For Benefits Information, click http://hrweb.mit.edu/benefits
Selected candidate will be subject to a pre-employment background investigation and must be able to obtain and maintain a Secret level DoD security clearance.
To safeguard our health and well-being, MIT Lincoln Laboratory requires COVID-19 vaccination for all employees. Individuals may request exemption from the vaccine requirement for medical or religious reason.
MIT Lincoln Laboratory is an Equal Employment Opportunity (EEO) employer. All qualified applicants will receive consideration for employment and will not be discriminated against on the basis of race, color, religion, sex, sexual orientation, gender identity, national origin, age, veteran status, disability status, or genetic information; U.S. citizenship is required.
Requisition ID: 40049