Technical Staff - Space Systems Engineer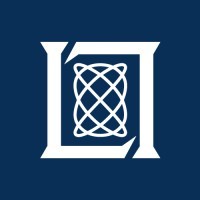 MIT Lincoln Laboratory
Software Engineering, IT
Lexington, MA, USA
Posted on Friday, April 14, 2023
The Space Systems Analysis & Test Group identifies gaps and sets goals to ensure robust U.S. space systems for military, intelligence, civil and commercial purposes. This work involves understanding the attributes and vulnerabilities of U.S. space-related systems, including the sensors and networks used to detect, track, and characterize objects in space; the satellites that provide space-based services; and the infrastructure used to control and operate these satellites. We aim to provide senior leaders in the U.S. space community the understanding to make decisions regarding the U.S. space architecture. A central component of this effort involves consideration of how adversaries might try to exploit U.S. vulnerabilities; assessing the risk of exploitation involves technically evaluating the knowledge and resources required to mount a credible threat against our systems. This work requires detailed modeling of optical, radar, and propulsion systems; novel ideas for new space systems and on-orbit operations; and understanding the timelines, architectures, and decision-making processes for maintaining awareness of the space environment. In addition, the group pursues potentially game-changing, innovative ideas for remote sensing of space and the Earth. This part of our work involves sensor design, signal and image processing as well as space object and environmental phenomenology. The group seeks researchers from the physical sciences, including physics, mathematics, and chemistry, as well as from a wide range of applied disciplines (including electrical engineering, mechanical engineering, chemical engineering, aeronautics, astronautics and computer science).
Job Description
The Space Systems Analysis and Test Group is conducting system studies and developing analysis tools to simulate the ability of radar and optical sensors to detect and track satellites, as a function of sensor capabilities, geometry, and satellite characteristics. The Group also builds space related hardware and conducts experiments to collect data in support of the system analysis studies. Candidates are not expected to have previous experience in these areas, but should have the technical background sufficient to learn them. A successful candidate will have a strong technical background in math, physics or engineering providing a solid underpinning for broad analysis and simulations capability. The ability to work in teams is essential.
Requirements
Requirements: Ph.D. in Physics, Electrical Engineering, Mathematics, or related field is required. MS degree with five or more years of relevant experience may be considered in lieu of Ph.D.
Desired Skills
Candidate should show demonstrated competence in scientific writing and/or development and presentation of technical materials. The candidate will need to be able to clearly present concepts to a wide spectrum of audiences, which includes technical experts to senior leaders.
For Benefits Information, click http://hrweb.mit.edu/benefits
Selected candidate will be subject to a pre-employment background investigation and must be able to obtain and maintain a Secret level DoD security clearance.
MIT Lincoln Laboratory is an Equal Employment Opportunity (EEO) employer. All qualified applicants will receive consideration for employment and will not be discriminated against on the basis of race, color, religion, sex, sexual orientation, gender identity, national origin, age, veteran status, disability status, or genetic information; U.S. citizenship is required.
Requisition ID: 40012 #CJ