Wireless Network Engineer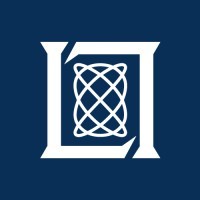 MIT Lincoln Laboratory
Software Engineering, IT
Lexington, MA, USA
Posted on Wednesday, March 22, 2023
The Tactical Networks Group (65) specializes in advanced network and communications systems development, with a focus on mobile and airborne networks of the future. Tactical wireless networks differ from commercial wireless networks in the lack of infrastructure to support stable connectivity. The varied and stressing operational environment, as well as aircraft speeds and maneuverability, and platform integration provide additional challenges to communication and network systems. The Tactical Networks Group uses a combination of technical analysis, modeling, simulation, emulation, prototype development, and flight tests to develop new communication systems and evaluate and predict their performance.
Job Responsibilities:
Develop advanced concepts and architectures for mobile ad-hoc networks using both line-of-site wireless and satellite communication links. Network nodes will include mobile ground, airborne, and space entities.
Synthesize and analyze solutions to mobile military networking using analytical, simulation, emulation, and prototyping techniques.
Examine and experiment with interactions between heterogeneous networks to determine end-to-end performance issues and research solutions to those issues.

Requirements:
Ph.D. in Electrical Engineering, Computer Science, or similar fields and research experience in one or more of the following areas is required: network protocol design and analysis, wireless networking algorithms and techniques, link layer analysis and design, and network simulation techniques.
In lieu of a Ph.D., an M.S. with 5+ years of directly relevant experience is acceptable.

Desired Skills:
Knowledge of communications waveforms, network protocols, computer architecture, and software development.
For Benefits Information, click http://hrweb.mit.edu/benefits
Selected candidate will be subject to a pre-employment background investigation and must be able to obtain and maintain a Secret level DoD security clearance.
MIT Lincoln Laboratory is an Equal Employment Opportunity (EEO) employer. All qualified applicants will receive consideration for employment and will not be discriminated against on the basis of race, color, religion, sex, sexual orientation, gender identity, national origin, age, veteran status, disability status, or genetic information; U.S. citizenship is required.
Requisition ID: 39897 #CJ