Systems Administrator - STL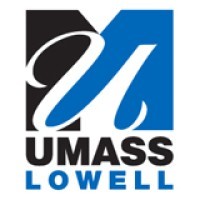 Massachusetts Medical Device Development Center (M2D2)
IT
Lowell, MA, USA
Posted on Wednesday, January 11, 2023
General Summary of Position:
The Submillimeter-Wave Technology Laboratory (STL) at the University of Massachusetts Lowell is seeking a talented Systems Administrator to maintain its on-premises enterprise server and storage systems, desktop workstations, and network infrastructure for its 25 employees.
STL is a vibrant, forward-looking laboratory that runs a nationally recognized radar-modeling program supporting government-sponsored signature collection efforts.
The Systems Administrator position will draw on a wide range of skills, from basic computer and network troubleshooting, to enterprise systems administration of our 500 terabyte internet isolated, on-premises data center and workstations.
The ideal candidate will have prior experience with Windows servers, VMware virtualization, and the challenges of top-to-bottom systems administration. A strong desire to learn and implement new but proven technologies is a must. Note that STL does not utilize cloud based solutions of any kind; all systems are on-premises.
Minimum Qualifications (Required):
Education:
BA or BS in Information Technology (IT) or 3+ years IT experience
Minimum Experience:
2+ years of experience with:

VMware vSphere and ESXi
Windows Server 2019 and technologies (AD, GP, DNS, DHCP, WSUS)
Windows 10 workstation Administration
Preferred Qualifications / Experience:
Systems administration of on-premises deployments
Enterprise Root Certificate Authority (CA) and Enterprise Sub-CA
Server and Client backup solutions
System log servers
Computer inventory and specifications tracking
Experience with: Veeam, Synology, FlexLM, MS-SQL Admin
Cybersecurity standards and practices
Strong problem solving and troubleshooting skills
Strong verbal and written communications skills
Must be self-motivated and able to work independently
Additional Considerations:
The ideal candidate will have the ability to work independently, as well as with a technically diverse engineering team. The ideal candidate will also be highly motivated and have solid interpersonal and deadline management skills. The individual must be comfortable with occasional work on ladders, and overnight travel within the U.S. approx. one week per year.
The position requires 95% on-premises (on-site), in-person work at the STL facility, with very limited remote work-from-home.
The selected candidate will be required to obtain a Department of Defense Secret level Security Clearance within 3 months of hire and maintain the clearance for the length of employment. The Security Clearance application process is initiated by STL upon initial hire.
Given the nature and responsibilities of the position, only U.S. persons (any individual who is a citizen of the United States, a permanent resident alien of the United States, or a protected individual as defined by 8 U.S.C.1324b(a)(3)) will be considered for this position.
Special Instructions to Applicants:
Only current UML Employees within the Grants & Contracts (MTA/GRACE) bargaining unit will be considered during the first 10 business days of the posting. All other candidates will be considered after that period.
This is a Grants & Contracts (MTA/GRACE) bargaining unit position, Grade P18.
Review of applications will begin immediately and continue until the position is filled; however, the posting may close when an adequate number of qualified applications is received.
This position is contingent upon funding.
Please include a resume and cover letter with your application. Names and contact information of three references will be required during the application process