Senior Microwave Systems Engineer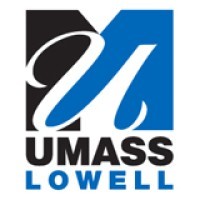 Massachusetts Medical Device Development Center (M2D2)
Software Engineering
Lowell, MA, USA
Posted on Saturday, December 10, 2022
General Summary of Position:
The Submillimeter-Wave Technology Laboratory (STL) at the University of Massachusetts Lowell is seeking a Senior Microwave Systems Engineer to support design, modeling, construction and support of new and existing instrumentation radar and related systems for our DoD sponsor.
As a major UMass Lowell research facility, the Submillimeter-Wave Technology Laboratory's (STL) primary mission is to engage with UMass Lowell students, faculty, and external sponsors to develop novel solutions to high-frequency remote sensing, electromagnetic scattering, radar imaging, and dielectric materials characterization challenges in the microwave, millimeter-wave, and THz regions of the electromagnetic spectrum.
STL serves as a prime contractor on a US Army radar program delivering direct government support in UHF-band thru W-band target signature acquisition, radar range design/construction, computational electromagnetic modeling, and data processing and analysis tools.
The Senior Microwave Systems Engineer will be responsible for the design and implementation of electronics hardware in support of microwave-to-THz compact range instrumentation-radar systems. This position will also be responsible for maintaining and upgrading existing radar transceiver hardware at STL and sponsor locations.
Minimum Qualifications:
Bachelor's degree in EE (or Physics) with 6+ years of relevant experience, or M.S. in EE (or Physics) with 2+ years of relevant experience preferred
Must be able to obtain a US government security clearance within 3 months from the date of hire.
Given the nature and responsibilities of the position, only U.S. persons (any individual who is a citizen of the United States, a permanent resident alien of the United States, or a protected individual as defined by 8 U.S.C.1324b(a)(3)) will be considered for this position.
Preferred Qualifications:
Hands-on experience with the design, construction and testing of rf/microwave electronics systems
Experience in the application of signal processing algorithms (e.g. Nyquist sampling requirements, the Fourier Transform, etc.).
Familiarity with digital electronics and related concepts especially with regards to analog signal acquisition and system control (e.g. ADCs, microcontrollers/SBCs, motion control)
Hands-on experience with a relevant programming platform such as LabVIEW and/or Matlab
Experience using an rf/microwave analog electronics design modeling/simulation tool such as Keysight Pathwave (ADS)
Additional Considerations:
Candidates must be able to obtain a US government security clearance within 3 months from the date of hire
Some elements of the work in this position requires development of systems implementing novel millimeter-wave/THz technology to solve technical challenges and meet DoD sponsor requirements.
Some aspects of the work related to this position involve the use of established scientific/engineering design/characterization methods.
This position requires independent thinking and decision-making skills
The holder of this position will collaborate with other STL senior staff to produce government contract deliverables meeting sponsor requirements
Special Instructions to Applicants:
Only current UML Employees within the Grants & Contracts (MTA/GRACE) bargaining unit will be considered during the first 10 business days of the posting. All other candidates will be considered after that period.
This is a Grants & Contracts (MTA/GRACE) bargaining unit position, Grade P20.
Review of applications will begin immediately and continue until the position is filled; however, the posting may close when an adequate number of qualified applications is received.
This position is contingent upon funding.
Please include a resume and cover letter with your application. Names and contact information of three references will be required during the application process.