Sr RC Systems Engineer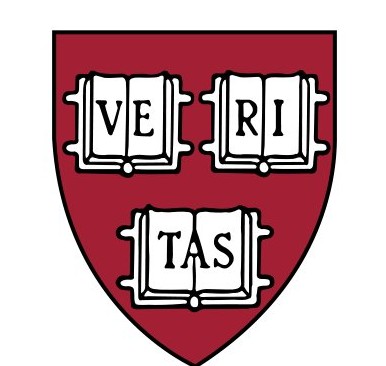 Harvard University
Software Engineering
Posted on Sunday, September 10, 2023
Featured Job
Sr RC Systems Engineer
Faculty of Arts and Sciences
Position Description
Working with the FASRC Lead Storage Engineer, assist in the design, implementation, and lifecycle management of current and future storage deployments (currently Lustre, ceph, and DellEMC Isilon systems).
Engage with FASRC groups to make available production-ready storage instances using the storage management/accounting services developed internally.
Work with Lead Storage Engineer, vendors, other related groups on campus, and national/international groups to identify storage trends and new technologies. Discuss and coordinate with groups when appropriate.
Basic Qualifications
Minimum of seven years' post-secondary education or relevant work experience
Additional Qualifications and Skills
Broad knowledge of the deployment and management of systems (e.g. storage, cluster computing, network, database, virtualized systems)
Demonstrated team performance skills, service mindset approach, and the ability to act as a trusted advisor
Experience with git and version control in general
Advanced *NIX/Linux system administration experience
Experience with automation and configuration management (Puppet)
General Networking skills (OSI model, Layer 2 & 3 switching and routing, TCP/IP…)
Knowledge of storage, network, and server hardware
Experience evaluating and deploying open-source tools
Cloud/AWS/Azure (EC2/EBS/S3/SES/EBS) experience
Source management (git/mercurial/svn)
SAN and NAS knowledge, including iSCSI, NFS, and FC (EMC / Isilon)
Parallel file systems, Lustre, GPFS, Gluster, Ceph
Performance tuning and troubleshooting complex systems
Application load balancing solutions for scaling and HA
Certificates and Licenses
Completion of Harvard IT Academy specified foundational courses (or external equivalent) preferred
Working Conditions
Occasionally required to work outside of normal business hours, and may be contacted during off hours.
Work is performed in an office setting.
This is a full-time position with flexible hours and a hybrid in-person/remote work schedule option to be agreed upon at hire. The selected candidate will periodically need to be on campus as business needs require. All remote work must be performed in a state in which Harvard is registered to do business (CA, CT, MA, MD, ME, NH, NY, RI, and VT).

The health of our workforce is a priority for Harvard University. With that in mind, we strongly encourage all employees to be up-to-date on CDC-recommended vaccines.



Additional Information
We regret that Harvard University is unable to provide work authorization and/or visa sponsorship for this position.
All formal written offers will be made by FAS Human Resources.

Faculty of Arts & Sciences Research Computing
Research Computing at Harvard is an enterprise that continues to reflect the University's decentralized heritage, the evolution of research-computing infrastructure and funding opportunities, and the strategic development of its central information-technology organization, Harvard University Information Technology (HUIT) and its University Research Computing team.
Starting in 2007, FAS began consolidating and centralizing research-computing resources within the Division of Sciences and soon began expanding across the School as faculty in the social sciences and humanities began to use advanced computing in their research. The organization came to be called FAS Research Computing and, as more and more faculty across Harvard came to it for support, it extended its services beyond FAS, increasingly in collaboration with HUIT. With HUIT now developing an array of University-wide services and platforms to support faculty beyond FAS, FAS has the opportunity to strategically redefine what resources and services it will continue to support for the Arts & Sciences at Harvard and to broaden the base of users across the School who are advancing their research through computing.
In this context, FAS Research Computing continues to evolve, to expand its offerings, and to support research faculty across the School and their collaborators around the world. It has earned a reputation for building partnerships to accelerate research and collaboration. The Director of FAS RC will continue this legacy.
FAS' research computing team directly engages with researchers through help requests, office hours, training, and in-depth consultations. FAS resources include a Top500.org high-performance computing cluster, virtual machines, storage, databases, instrumentation core facility workstations, and other development platforms. FAS Research Computing has numerous other successful collaborations, including building the MGHPCC (http://www.mghpcc.org/) in Holyoke, MA with leading partner universities. With these and other institutions, FAS launched the NSF-funded NESE project (http://nese.mghpcc.org), which creates a regional cloud storage repository.
Benefits
We invite you to visit Harvard's Total Rewards website to learn more about our outstanding benefits package, which may include:

Paid Time Off: 3-4 weeks of accrued vacation time per year (3 weeks for support staff and 4 weeks for administrative/professional staff), 12 accrued sick days per year, 12.5 holidays plus a Winter Recess in December/January, 3 personal days per year (prorated based on date of hire), and up to 12 weeks of paid leave for new parents who are primary care givers.
Health and Welfare: Comprehensive medical, dental, and vision benefits, disability and life insurance programs, along with voluntary benefits. Most coverage begins as of your start date.
Work/Life and Wellness: Child and elder/adult care resources including on campus childcare centers, Employee Assistance Program, and wellness programs related to stress management, nutrition, meditation, and more.
Retirement: University-funded retirement plan with contributions from 5% to 15% of eligible compensation, based on age and earnings with full vesting after 3 years of service.
Tuition Assistance Program: Competitive program including $40 per class at the Harvard Extension School and reduced tuition through other participating Harvard graduate schools.
Tuition Reimbursement: Program that provides 75% to 90% reimbursement up to $5,250 per calendar year for eligible courses taken at other accredited institutions.
Professional Development: Programs and classes at little or no cost, including through the Harvard Center for Workplace Development and LinkedIn Learning.
Commuting and Transportation: Various commuter options handled through the Parking Office, including discounted parking, half-priced public transportation passes and pre-tax transit passes, biking benefits, and more.
Harvard Facilities Access, Discounts and Perks: Access to Harvard athletic and fitness facilities, libraries, campus events, credit union, and more, as well as discounts to various types of services (legal, financial, etc.) and cultural and leisure activities throughout metro-Boston.
Job Function
Information Technology
Department Office Location
USA - MA - Cambridge
Job Code
I1058P IT RC Systems Professional IV
Work Format
Hybrid (partially on-site, partially remote)
Department
FAS Research Computing
Union
00 - Non Union, Exempt or Temporary
Pre-Employment Screening
Criminal, Identity
Schedule
35 Hours per week
Commitment to Equity, Diversity, Inclusion, and Belonging
Harvard University views equity, diversity, inclusion, and belonging as the pathway to achieving inclusive excellence and fostering a campus culture where everyone can thrive. We strive to create a community that draws upon the widest possible pool of talent to unify excellence and diversity while fully embracing individuals from varied backgrounds, cultures, races, identities, life experiences, perspectives, beliefs, and values.
EEO Statement
We are an equal opportunity employer and all qualified applicants will receive consideration for employment without regard to race, color, religion, sex, national origin, disability status, protected veteran status, gender identity, sexual orientation, pregnancy and pregnancy-related conditions, or any other characteristic protected by law.