Software Engineer in Test | DevOps Team | TD&R - Remote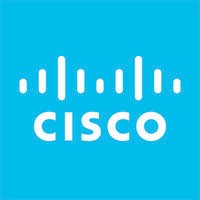 Cisco
Software Engineering · Full-time
Calgary, AB, Canada · Remote
Posted on Saturday, January 7, 2023
Software Engineer in Test (Remote)
Our team is looking for a Software Engineer in Test to understand different application/system behavior and help debug and reproduce operating system level issues. You will be assisting with the end-to-end functionality of various systems in isolation and at-scale.
Who You Are
You are a self-motivated, purpose-driven, and engaged individual who enjoys collaborating in a team-based environment. You want to get to the bottom of things, understand what's going on, make a difference! You are someone who doesn't give up when faced with complex problems.
What You'll Do
As a member of the team, you will:
Develop tests for Cisco Secure Endpoints product features and functionalities
Design, develop and architect automated testing coverage (Ruby, RSpec, C, C++)
Make automated scripting more effective and efficient by:

Intelligently prioritizing what to automate,
Writing well-documented, reliable, shared, reusable, and maintainable code

Designing, developing, administering, and maintaining test infrastructure
Troubleshoot and isolate issues, file bug reports, and validate bug fixes
Contribute to the appropriate test coverage in releases by executing test cases in a Manual and Automated manner
Use DevOps techniques to maintain complex test and development environments, including Linux and Mac servers and Desktop Virtualization infrastructure.
Drive to improve – whether it relates to a process, a tool, infrastructure, or general team knowledge – look to assist in making the impossible possible.
Must-have's:
Bachelor's degree with 2+ years of experience in software development, testing, or equivalent experience.
Experience in test automation using an object-oriented language
Good understanding of Linux or Mac OS internals
Know your way around a Unix/Linux terminal and command-line
Design and work with test frameworks or applications
Using performance, stress, and load testing Using Unit, Acceptance testing techniques as well as TDD, BDD, and OOP
Strong analytical, diagnostic, and problem-solving skills
Ability to work independently and to set your tasks as part of an agile team
Excellent verbal and written communication skills with an ability to collaborate with developers, product owners, and other product team members
Experience in the context-based, exploratory, scenario, and risk-based testing techniques
Nice to have:
1+ years experience in Linux administration
Background in computer and network security
Experience in Git and GitHub DevOps experience setting up and maintaining a build environment using Chef, Ansible, or Puppet
Experience with managing virtual infrastructures
WHY CISCO SECURE
#WeAreCisco, where each person is unique. We bring our talents to work as a team each day, helping power an inclusive future for all. Get to know us!
We're global, we're adaptable, we're diverse, and our security portfolio is as extensive as it is groundbreaking. Have you heard of Threat, Detection & Response, Zero Trust by Duo, Common Services Engineering, or Cloud & Network Security? Those are only a few of our product teams! The only thing we're missing is YOU.
Join an enterprise security leader with a start-up culture, committed to driving innovation and giving you the opportunity to make an impact. We #InnovateToWin and we know we're better together, that's why we're dedicated to inclusivity, collaboration, and diversity in everything we do.
We're proud to be the Best Security Company in 2021 with the Best Authentication Technology and the Best Small and Mid-Size Enterprises Security Solution in 2022 by SC Media. Cisco Secure continues to grow and evolve year after year with 100% of Fortune 100 Companies using our products, and we're excited to see the new heights we'll reach with your passion for security, your customer focus, and your desire to change things up!
What else can you expect? An ongoing investment in your growth—that's why we offer many employee resource groups (called Inclusive Communities), mentorship programs, and hundreds of learning resources to consistently level up your skillset and explore your interests. Because when you succeed, we succeed!
"Cisco Secure offers an environment that combines cutting-edge, mission-critical, technology with some of the brightest, most diverse set of people I've ever had the pleasure of working with." – Chief of Staff, Engineering
Join Cisco Secure – Be You, With Us!
#CiscoSecureEng23#LI-EN1
Message to applicants applying to work in the U.S.: When available, the salary range posted for this position reflects the projected hiring range for new hire salaries in U.S. locations. For non-sales roles, the hiring ranges reflect base salary and do not include bonuses, equity, or benefits. Hiring ranges for sales positions include base and incentive target, and do not include equity or benefits. Individual pay is determined by the candidate's hiring location and additional factors, including but not limited to skillset, experience, and relevant education, certifications or training. Applicants may not be eligible for the full salary range based on their U.S. hiring location. The recruiter can share more details about compensation for the role in your location during the hiring process.
JOB ID: 1387699