Senior Product Designer TD&R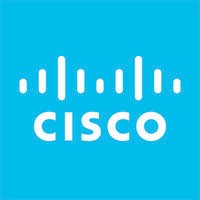 Cisco
Product · Full-time
Calgary, AB, Canada · Remote
Posted on Saturday, January 7, 2023
Secure Endpoint is a core product in the Cisco Security platform that protects the technology of some of the biggest companies in the world from threats and breaches. To be successful in this role, you need to be collaborative, curious, and eager to make a positive difference in the world by making endpoint detection and response simple for our users. You are excited about delivering results that resonate with our users and stakeholders. Most importantly, you are a leader and a teacher.
What You'll Do
As a member of the Secure Endpoint Product Design team, you will:
Lead UX initiatives, gather requirements, wireframe, design in high fidelity, develop prototypes, deliver production-quality assets, and ensure that implementations align with vision
Possess the critical thinking skills, inventiveness, and work ethic required to design complex workflows, data-rich views, and intuitive configuration experiences
Design with the Cisco security portfolio in mind by building cross-team relationships, guiding integrated UX efforts, digging into API documentation and performing other investigative tasks
Work with other product teams in Cisco's Security Business Group to standardize on UI elements and components for a uniform look and feel and shared capabilities across the portfolio
Design to the vision while being able to deliver piecemeal and iteratively for rapid release cycles
Who You'll Work With
You'll join a diverse design team and work closely with individuals and teams across and outside the organization (other designers, stakeholders, product managers, UI developers, engineers, integrators, researchers, and users) to represent both user and business interests in order to improve the product and portfolio experience. The Secure Endpoint Product Design team is looking for a candidate that is:
Self-motivated by the challenges put in front of them. We follow our stakeholder's guidance but value autonomy and the inventiveness of designers that care about user needs and seek to improve the experience with ideas that present themselves along the way – outside of the documented roadmap
Able to take charge of the UX design process from start to finish, working across multiple disciplines to see designs from inception to use in production
Passionate about investigating new trends, techniques, and technologies and using them to keep products and processes innovative but not at the expense of being highly effective
Comfortable working with 2-week release cycle deadlines, longer-term milestones and the deliverables and diverse personalities associated with both
Who You Are
We're looking for a team member that:
Understands and advocates for user-centered design principles, with knowledge of the software development process, and web standards
Takes the initiative to actively lead product design efforts, encouraging collaboration and building consensus across teams to drive better outcomes and ship superior experiences to our end users
Brings empathy to every product design initiative – both for customers and team members. Your ability to comprehend other people's perspectives affects every design decision for the better
Possesses the sharp eye and creativity that power strong visual design skills
Has extensive experience designing solutions representing large, complex data sets, enterprise application workflows, and interactive visualizations in an intuitive manner
Has experience with integration-focused product ecosystems and the challenges involved (APIs, authorization models, context switching, etc.). You think portfolio-wide even when focused on a point product design challenge
mastery of Figma, Miro, and other commonly used product design tools
Why Cisco Secure
#WeAreCisco, where each person is unique. We bring our talents to work as a team each day, helping power an inclusive future for all. Get to know us!
We're global, we're adaptable, we're diverse, and our security portfolio is as extensive as it is groundbreaking. Have you heard of Threat, Detection & Response, Zero Trust by Duo, Common Services Engineering, or Cloud & Network Security? Those are only a few of our product teams! The only thing we're missing is YOU.
Join an enterprise security leader with a start-up culture, committed to driving innovation and giving you the opportunity to make an impact. We #InnovateToWin and we know we're better together, that's why we're dedicated to inclusivity, collaboration, and diversity in everything we do.
We're proud to be the Best Security Company in 2021 with the Best Authentication Technology and the Best Small and Mid-Size Enterprises Security Solution in 2022 by SC Media. Cisco Secure continues to grow and evolve year after year with 100% of Fortune 100 Companies using our products, and we're excited to see the new heights we'll reach with your passion for security, your customer focus, and your desire to change things up!
What else can you expect? An ongoing investment in your growth—that's why we offer many employee resource groups (called Inclusive Communities), mentorship programs, and hundreds of learning resources to consistently level up your skillset and explore your interests. Because when you succeed, we succeed!
"Cisco Secure offers an environment that combines cutting-edge, mission-critical, technology with some of the brightest, most diverse set of people I've ever had the pleasure of working with." – Chief of Staff, Engineering
Join Cisco Secure – Be You, With Us!
#CiscoSecureEng23
#CiscoSecureDesignFY23
#CiscoSecureProductFY23
Message to applicants applying to work in the U.S.: When available, the salary range posted for this position reflects the projected hiring range for new hire salaries in U.S. locations. For non-sales roles, the hiring ranges reflect base salary and do not include bonuses, equity, or benefits. Hiring ranges for sales positions include base and incentive target, and do not include equity or benefits. Individual pay is determined by the candidate's hiring location and additional factors, including but not limited to skillset, experience, and relevant education, certifications or training. Applicants may not be eligible for the full salary range based on their U.S. hiring location. The recruiter can share more details about compensation for the role in your location during the hiring process.
JOB ID: 1384585