Software Engineer (Clojure) | TD&R - Remote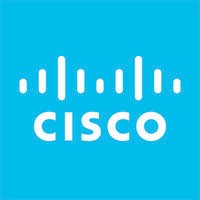 Cisco
Software Engineering · Full-time
Chicago, IL, USA · Canada · United States · Remote
Posted on Saturday, January 7, 2023
What You Will Do
The Cisco SecureX engineering team is looking for an experienced, passionate Senior Software Engineer with energy and passion for technology and security.Using Clojure, we develop data sources and services to support analytics, front-end development, and data visualizations. We focus on simple (but not too simple) solutions, crisp abstraction and composition of services, and the pervasive application of functional programming.You will be an integral part of our solution delivery team with the following responsibilities:Work closely with other developers to understand the threat data and write software to manipulate that data appropriately. More specifically, given a large sensor network, and a common language for collecting signals from those sensors, what can we infer? What are the criteria for determining relative significance? There are open, interesting problems, the solution of which can profoundly improve the security of our customers.Collaborate with other engineering team members to uphold and drive the adoption of best practices in architectural design and engineering excellence Most of our work occurs in Clojure and Javascript, and runs in both cloud and browser.
Who You'll Work With
Our team is distributed across North America and Europe. We work mostly from home and occasionally come into the office - if necessary. We very much value verbal and written communication skills, sociability, and pride in carrying out duties and discharging responsibilities with exuberance and alacrity.When you work with us, you'll be part of a highly empowered collaborative team that cultivates team self-empowerment, self-organization and decision-making. You will be part of an established but fast-growing organization that continues to thrive in the security industry. We draw on the best of agile themes and techniques of the past 30 years—continuous integration and deployment, testing, flexible collaboration with globally distributed team members via chat and video, and gradual, deliberate optimization of process in the name of keeping projects and releases flowing smoothly, in order to provide an excellent product to our customers. We are surrounded by talented QA, UX, support, documentation writers, and management - we hold ourselves to high standards. If you enjoy working with a group of creative, talented and enthusiastic individuals on problems at the intersection of data design, transparency and interaction, then this is the place for you.
Who You Are
You have proven experience in designing and delivering technical solutions and moving features to production. You are excited to work in the complex and expansive InfoSec problem domain. You have a passion for data engineering and Clojure as a solution domain. You have a good awareness of the balance between experiments, designs, and working code to be a multiplier for the rest of the organization.
Your Qualifications
Have 8+ years industry experience, BS in Computer Science, or related field Excellent communication skills, both written and spoken Strong programming, debugging, and problem-solving skills Knowledge of Clojure Knowledge of software development practices and tools Experience in design and delivery of commercial software solutions with cloud-based architectures and containerized services Strongly Preferred Skills Experience with PostgreSQL, ElasticSearch Background or trainings in information security (SANS, NICCS, STIX) Experience in Distributed Systems or Event-Driven Architectures Experience with Javascript and React
What We Offer
Unlimited experience in a high-profile and rapidly evolving field, working directly with some of the most talented developers, incident responders, and reverse engineers in that field. The opportunity to work on one of the largest Clojure code bases—and teams—in the world, with a group of friendly, inquisitive colleagues.
Why Cisco Secure
#WeAreCisco, where each person is unique. We bring our talents to work as a team each day, helping power an inclusive future for all. Get to know us!
We're global, we're adaptable, we're diverse, and our security portfolio is as extensive as it is groundbreaking. Have you heard of Threat, Detection & Response, Zero Trust by Duo, Common Services Engineering, or Cloud & Network Security? Those are only a few of our product teams! The only thing we're missing is YOU.
Join an enterprise security leader with a start-up culture, committed to driving innovation and giving you the opportunity to make an impact. We #InnovateToWin and we know we're better together, that's why we're dedicated to inclusivity, collaboration, and diversity in everything we do.
We're proud to be the Best Security Company in 2021 with the Best Authentication Technology and the Best Small and Mid-Size Enterprises Security Solution in 2022 by SC Media. Cisco Secure continues to grow and evolve year after year with 100% of Fortune 100 Companies using our products, and we're excited to see the new heights we'll reach with your passion for security, your customer focus, and your desire to change things up!
What else can you expect? An ongoing investment in your growth—that's why we offer many employee resource groups (called Inclusive Communities), mentorship programs, and hundreds of learning resources to consistently level up your skillset and explore your interests. Because when you succeed, we succeed!
"Cisco Secure offers an environment that combines cutting-edge, mission-critical, technology with some of the brightest, most diverse set of people I've ever had the pleasure of working with." – Chief of Staff, Engineering
Join Cisco Secure – Be You, With Us!
JOB ID: 1392216