Sr Director of User Experience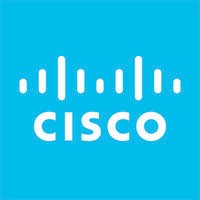 Cisco
Software Engineering · Full-time
San Jose, CA, USA · Remote
Posted on Friday, November 11, 2022
What You'll Do
Cisco Security Threat Detection and Response (TD&R) seeks a new Head of Design to lead an organizational transformation of design within the business unit, establishing a user-centered, service-design-minded strategic partner.
TD&R is a critical part of Cisco Security's shift away from siloed point products toward an integrated platform (think offerings like GSuite, Office 365, Creative Cloud, but for security products). The [transformed]. Design organization is crucial to this shift, with efforts including contributing to a new overarching vision for an improved end-to-end security experience, establishing new user-centered and service design practices to sustainably drive toward that vision, and the development of a robust design system and platform-wide information architecture that ties together TD&R's offerings through all the details.
The TD&R Head of Design will be responsible for creating a robust design culture, clear career paths, and training and mentorship opportunities for their team. Along with this will be establishing and updating our Product Design, UX Research, Content Design, Design Operations, and Design Systems functions in partnership with the Chief Design Officer for Cisco Security. Among the first tasks for the Head of Design will be articulating a growth plan for their team.
Who You Are
The Head of Design operates primarily within TD&R, while maintaining connections to the broader Security Business Group (SBG). As such, their mandate is quite broad.
Who You'll Work With
Executive leadership
Active member of the TD&R executive team, contributing to long-term planning and ongoing strategy with Product Management and Engineering leaders
Active member of the Security Business Group's design leadership team, contributing to overall design process development and experience strategy
Creative leadership
for design within TD&R, as a means of delivering clarity and delight, as a key contributor to user and customer happiness, and as a driver for invention, innovation, and new strategic thinking. Direct creative contributions will be strategic and systems-oriented, focused on the development of a vision for an integrated security platform People leadership

Recruit, hire, and retain in a remarkably competitive talent marketplace.

Establish professional development guidance and career paths

Embody an inspirational and values-driven culture for Design that elevates its practice throughout TD&R

Mentor managers and leaders in the Design organization on how they can be most effective
Operational leadership
Plan an organizational structure to address the platform-oriented future of TD&R while capably serving existing product lines
Build out DesignOps practices such as program management and prioritization
Build relationships with corporate operations functions (HR, Finance, IT) to ensure that the Design team has what it needs to thrive.
What You Should Know
Your experience includes...
Leading sizable (over 25 people) and high-functioning design teams, that include Product Design, UX Research, Content Design, Design Operations, and Design Systems
Shipped complex, technical SaaS enterprise products of high quality and with impact for both the business and users
Change and transformation management, particularly around establishing new practices and processes within product development
Working with insights derived from quantitative and qualitative research to drive vision and direction
Successful cross-functional engagement with product management, engineering, and marketing
Leadership of Design Thinking, Google Design Sprints, and other similar design facilitation efforts
Proven success in building healthy and happy design organizations
Collaboration with HR, facilities, IT, finance, and other operational functions to ensure your team has the resources it needs
Qualities you possess...
Executive presence and gravity, credibility at all levels from the Executive Leadership Team to the front line
Able to freely move between the 10,000 ft of corporate strategy to the 1 in of design delivery without getting lost in the details
Perseverance and patience, recognizing that given Cisco's size and complexity, change takes persistent effort over time
Systems thinker able to manage and weave the various components of TD&R's offerings
A willingness to delegate to others, to maintain focus on that which only you can do
Passion for the information security space
Compelling communicator and storyteller
Cisco COVID-19 Vaccination Requirements The health and safety of Cisco's employees, customers, and partners is a top priority. Our goal is to protect and mitigate the spread of COVID-19 infection for strong business resiliency during the pandemic. Therefore, Cisco may require new hires to be fully vaccinated against COVID-19 if the role requires business-related travel, meeting with customers/partners (including visiting third-party sites on behalf of Cisco), attending trade events, and Cisco office entry, unless otherwise prohibited by applicable law, and in countries where COVID-19 vaccination is legally required. The company will consider legally required accommodations/exceptions for medical, religious, and other reasons as per the requirements of the role and in accordance with applicable law. Additional information will be provided to candidates about the requirements and accommodation process at the offer time based on region.
JOB ID: 1389052