Cyber Security Analyst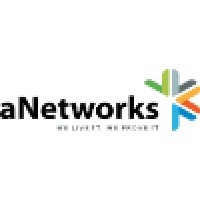 aNetworks
IT
Norwell, MA, USA
Posted on Monday, April 26, 2021
aNetworks is seeking an experienced and professional Cyber Security Analyst. The Cyber Security Analyst will support day-to-day security operations, event/incident investigation, security control assessment, data analysis and reporting, and other information security related activities. The analyst will work with the Project team as well as the Help Desk Support team to communicate risk and vulnerabilities and recommended changes.
RESPONSIBILITIES OF THE CYBER SECURITY ANALYST
Create policies to ensure our customers' infrastructure and information assets are protected.
Audit analyze, plan, execute, and manage multi-faceted projects.
Review IT system platforms and seek out vulnerabilities.
Develop and drive security strategies, policies/standards, ensuring the effectiveness of solutions, and providing security-focused consultative services.
Communicate and educate new or updated security policies and provide solutions for security issues.
Consistently conduct in-depth test of systems of the current and newly implemented infrastructure for IT Security to ensure policies and settings are applied correctly.
Analyze system generated information and trends in the data and develop improvements to increase a system's performance.
Assess systems for perceived or actual threats and respond to any issues that are presented and/or escalate where necessary.
Enforce security policies and procedures.
Review, improve, and develop response plans to any potential threat opportunities until the problem is mitigated completely.
Develop and generate security reports.
Monitor compliance with security policies, standards, guidelines, and procedures while ensuring security compliance with legal and regulatory standards.
Follow up on deficiencies identified in monitoring reviews, self-assessments, automated assessments, and internal and external audits to ensure that appropriate remediation measures have been taken.
Respond to security incidents and conducts forensic investigations and targets reviews of suspect areas as well as develop action plans to address root causes of security-related problems.
Collaborates on projects to ensure that security issues are addressed throughout the project life cycle.
Report to management concerning residual risk, vulnerabilities and other security exposures, including misuse of information assets and noncompliance.
Provide responsive support for problems found during normal working hours as well as outside normal working hours as needed.
QUALIFICATIONS OF THE CYBER SECURITY ANALYST
2-3+ years of security experience working with Endpoint Security, Intrusion Prevention, and Firewall security
Proven work experience as a system security engineer or information security engineer
Experience in building and maintaining security systems
Detailed technical knowledge of database and operating system security
Hands on experience in security systems, including firewalls, intrusion detection systems, anti-virus software, authentication systems, log management, content filtering, etc.
Thorough understanding of the latest security principles, techniques, and protocols
Problem solving skills and ability to work under pressure
BS degree in Computer Science or related field
Certifications (2 of 5 required):

CompTIA Security+
Certified Ethical Hacker
Associate of (ISC)²
CISSP (Certified Information Systems Security Professional)
CCNP Security
WHY SHOULD YOU JOIN ANETWORKS?
This is an outstanding opportunity to use your organizational skills and talent to help increase efficiency and drive results, with tremendous growth potential.
We recognize and reward talent.
We invest in our employees' professional growth, making them more knowledgeable and valuable within the industry.
Our employees are constantly encouraged and challenged to take their careers to the next level.
We hire only the best people who help make our company awesome.
Our employees are uniquely positioned to help drive growth, creating new opportunities for the entire team.
We have excellent short-term and long-term benefits, including medical, dental and life insurance, and generous paid time off (PTO).
We have a strong business plan with clear objectives, and a team that is fully aligned with our mission to help us get there.
Our leaders have the vision, passion and experience to continue driving our company forward, making aNetworks an exciting place to work.
You'll be part of a winning team, and enjoy a great work environment and culture!